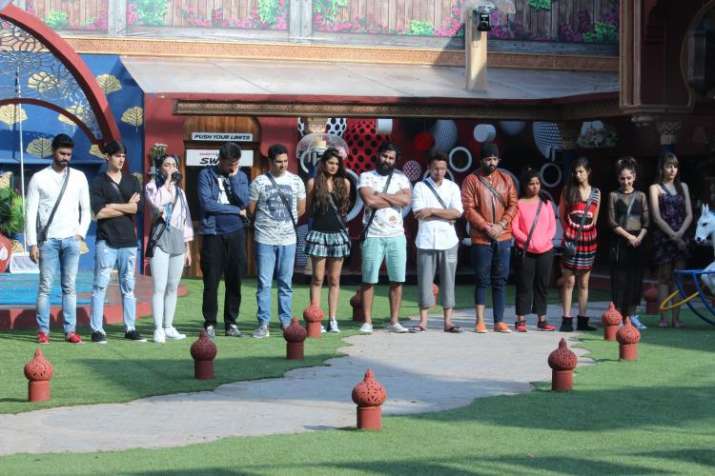 The ongoing tenth season of reality TV show Bigg Boss started with different tags to inmates. For the first time doors of the house were opened for commoners who would battle it out with celebrities. The initial weeks showed contestants of both teams working hard to get become 'maaliks' and get their work done by the 'sewaks'.
However, an upcoming twist in the show will make everyone an equal in the household. In the forthcoming episodes, Bigg Boss will announce that there will be no 'sewaks' or 'maaliks' in the house, and each contestant will be a gharwala.
Bigg Boss will announce this decision in the middle of the night with the voice of a stentorian siren. Sleeping inmates will gather in the garden area to know what is in store for them when they will see pages of the huge rule book being burnt.
This merger will come as a shock to inmates as they have grown a habit of competing with each other for power. Between India-waale and celebrities, the former enjoyed being maaliks of the house longer.
It is left to be seen who how the atmosphere of the house changes after this.
It should be noted that the tags of maaliks and sewaks forced the inmates to stay with their team, even if they didn't like it. Viewers saw how Bhojpuri actress Monalisa complained about being singled out by celebrities. Well, now that the teams will no longer be competing with each other for power of the house, let us see how loyalties and friendships change in the premises.