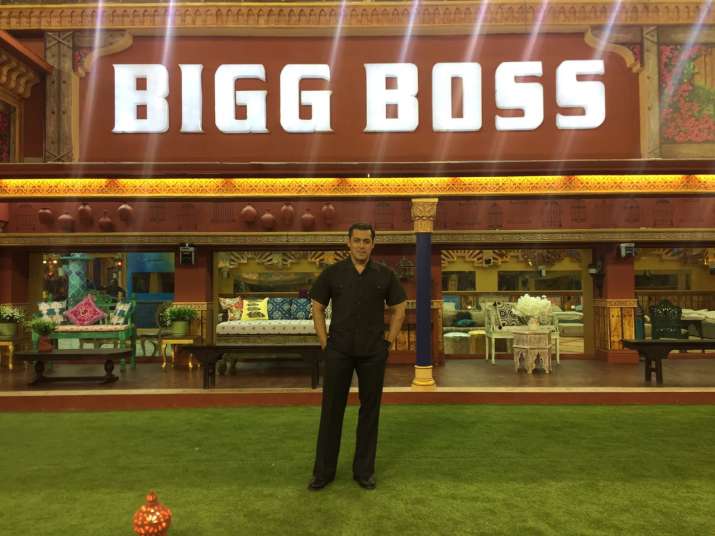 The high-octane reality show 'Bigg Boss' is all set to return to our television screens for the tenth season, tonight. Superstar Salman Khan as the host has already said that owing to the unique concept of having common people and celebrities together will make for an interesting watch.
This time the makers have done all they could to generate anticipation among ardent followers. Gates for auditions were opened months in advance and now promotions have been going on in full swing.
However, it should not be forgotten that the controversial show did not please its viewers in the last season, the ninth one. The cold reception that the ninth edition got meant that the tenth season had to be really interesting to keep up with the viewers. A large responsibility of keeping the viewers hooked with the show falls on Salman's shoulders.
The Bhaijaan of Bollywood is one of the biggest reasons why people switch on their TV sets religiously to watch the show. But, even he could not help the show score high on TRPs last time.
With the show's premiere only a few hours to go from now, here is what we think is expected from Salman as the host this time.
Salman as Bigg Boss:
No one has ever seen who Bigg Boss is but Salman could definitely fit into his shoes. No, we do not mean assigning tasks. But the superstar Khan is expected to take clear stands by the public. Since in the earlier seasons, we saw Salman reprimanding contestants for their ill actions, it was sadly missed in the last one. Maybe this time he could do the same and tell contestants what the outside world is thinking about them.
Salman as weekend entertainer:
Just like the weekdays put up a bland show last season, the weekends were not much better either. Even the presence of Salman, the ultimate entertainer, got filled with monotony after few weeks. It is expected that this time Salman should spice things up, making for a better watch.
Celebrities on Bigg Boss:
Definitely many stars will come on the show to promote their movies. Followers will be waiting with bated breaths to see a full on paisa-vassol episode when they come. However, last year even the presence of celebs became dull to see. Probably the only episode which is etched out in people's memories is the one in which superstar Shah Rukh Khan came. With many celebs like Ajay Devgn, Ranbir Kapoor, Shah Rukh Khan expected to attend the show, hopes are pinned on Salman to make the episodes as entertaining as he can.