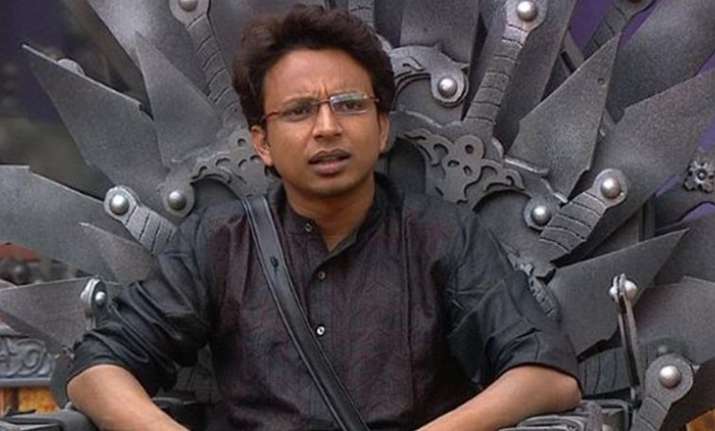 Bigg Boss 10, on Sunday, announced the fourth eviction of the show as Navin Prakash was voted out. Navin was one of the 'aam aadmi' contestants on BB10 who had entered the house to compete with the celebs and prove that a commoner is no less a star.
In his stint of one month on Bigg Boss 10, Navin was one of the most humble contestants on the show. He was seen playing the game logically and didn't let his emotions overcome him at any point of time.
He always showed a fighting spirit and went to any extent to win tasks. For instance, during the BB Laundry task, he changed the game at the last minute by pouring water on the celebrity's consignment box leading to his team's victory.
In fact, Prakash also displayed his aggressive side lately when he got into a physical scuffle with celebrity contestant Rohan Mehra during a task. But looks like he failed to impress the audience.
Navin was one of the bottom three contestants on the show along with Lokesh Kumari and Rahul Dev. He was eliminated on the basis of audience poll as he received the least number of polls.
This was the second time he was nominated for elimination. Earlier, he was nominated last week but managed to escape the evictions. However, luck didn't favour him this time.
Besides, there are speculations about Navin being evicted because of his injury during a recent task inside the Bigg Boss house. It was reported that the contestant had injured his shoulder badly and needed medical treatment. In fact, it was also rumoured that he had left the house before eviction considering his medical emergency.
Be it a medical emergency or a general eviction, the game is now getting hard for the 'aam aadmi' team on BB10. This is the third time a commoner has been evicted on the show. Earlier, Priyanka Jagga and Akanksha Tiwari too faced eliminations in the first two weeks of BB10.
Considering the recent trend in evictions on Bigg Boss 10, looks if the fan following and stardom of the celebs inside the Bigg Boss house are giving them an upper hand in escaping eviction, while the commoners are struggling hard to create their space on the show.
Post Navin Prakash's eviction, the 'aam aadmi' team is left with just five mates – Lokesh Kumari, Om Swamiji, Nitibha Kaul, Manveer Gujjar and Manu Punjabi, whereas the celebrity team still have their seven contestants – Rohan Mehra, Karan Mehra, Gaurav Chopra, VJ Bani, Lopamudra Raut, Monalisa and Rahul Dev.
Let's see if the coming week bring any relief for the commoners.