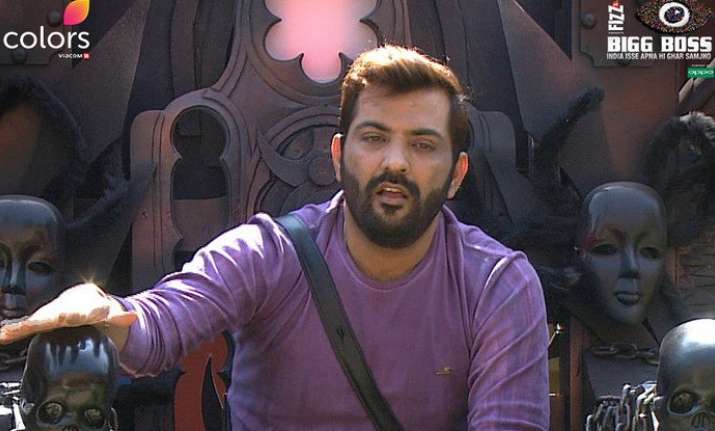 Bigg Boss 10 will soon witness a major twist after one of its contestants Manu Punjabi, who has been one of the most interesting contestants of the show this season, will make an emergency exit and that too before the elimination.
According to the media reports, Manu will be leaving the show owing to a family emergency.
Manu's mother has reportedly passed away following which the makers have decided to let him leave the show.
Interestingly, this is not the first time, BB has come across such a situation. Earlier, during Bigg Boss season 9, Keith Sequera too was allowed to leave the show for a couple of weeks in the middle after the sudden death of his brother.
While an official announcement about Manu's sudden exit is still awaited, we wonder if he'll be back on Bigg Boss 10.
On the other hand, he is not the only contestant to move out of the BB house this week.
The industry reports suggest that another contestant Om Swamiji will also be seen making his way out of the show.
Reportedly, Om is leaving the show because of a non-bailable warrant issued against him, which holds him liable to appear in the Delhi court on December 3. The NBW was issued in a case filed by Om's brother Pramod Jha filed a case against him. Pramod had accused Swami of breaking into his bicycle shop in Delhi's Lodhi Colony and stealing 11 bicycles, and various important documents.
In fact, the Delhi police officials too had visited the BB contestant on the show for the same.
Well, if the reports turned out to be true, Bigg Boss 10 will have two contestants walking out of the show this week.
Post Manu and Om Swamiji's exit, we wonder if there will be any elimination on the show this time.