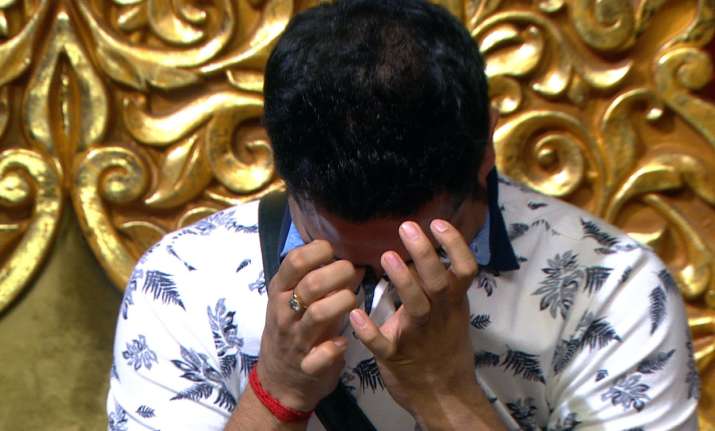 The house of Bigg Boss is a potboiler of many emotions. Over the years we have seen how staying away from home takes a toll on inmates as they badly miss their loved ones. Celebrity contestant Karan Mehra too is experiencing the same.
In tonight's episode of the high –octane reality show you will get to see the emotional side of Naitik of 'Yeh Rishta Kya Kehlaata Hai'. Karan, who will be called in the confession room by Bigg Boss where he will break down in tears.
It is the festival of Karwachauth which will make Karan emotional. In tonight's episode you will see that no one in the house would be aware that Karan is fasting for his wife Nisha Rawal.
As the day would near end, Bigg Boss will call Karan and India-waali contestant Priyanka Jagga in the confession room. When Bigg Boss will ask them if they have kept fast, Priyanka will be seen saying no. She will add that she will just do the puja but Karan would agree to keeping fast.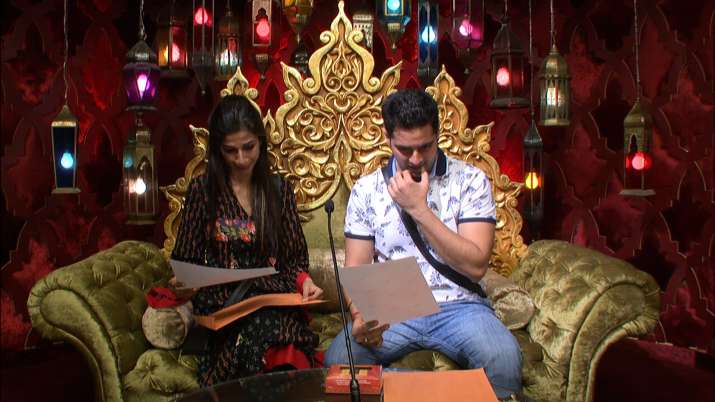 It will be then that Karan will be handed over an envelope by Bigg Boss. On opening it, Karan will find pictures of his wife and burst into tears. Not only this, Bigg Boss will offer Karan a box of sweets and ask him to break fast.
Well, Karan surely is missing his loving wife a lot.
Since the tenth season of Bigg Boss began, viewers have witnessed many fights and disagreements. It is the first time that common people and celebrities are the inmates of the house. Owing to the unique concept, the show has already become the talk of the town and it is expected to keep up with it in future too.