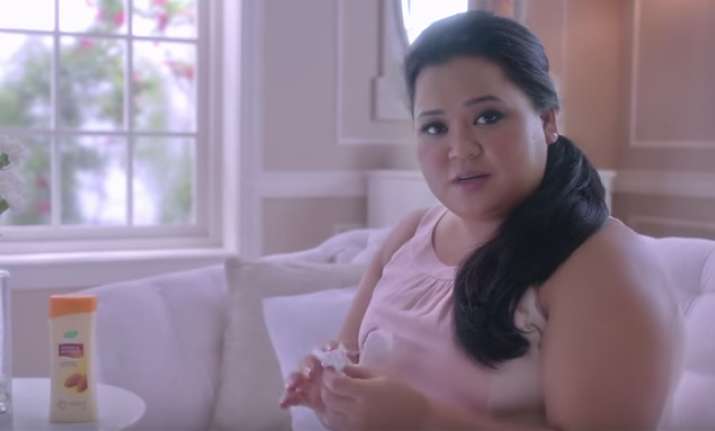 Beauty has found set standards in our society, and is usually recognised with a fair face and slim body. Taking these stereotypes head on is this new commercial featuring comedian Bharti Singh.
The commercial for body lotion Joy looks like an attempt by the makers to tell that a woman is beautiful in every way. Maybe, this thought would have prompted them to not cast any renowned model and choose Bharti instead.
The Queen of comedy, as Bharti is popularly referred to, can be seen speaking about how she was body-shamed right from her childhood. But the negativities people threw at her did not stop her from setting new goals for self.
Bharti also talked about an incident on how she was called beautiful by an onlooker recently. Narrating this incident, Bharti said, "Khoobusrat toh mai humesha se thi, shayad logon ka nazariya badal gaya" (I was always beautiful, people may have changed their perspective).
The bold move by the company to have Bharti as the model is applaud worthy. At a time when body shaming women seem convenient for people, this commercial is an eye-opener. Almost every day we come across news and posts about women being judged over the way they look. Maybe, it is high time everyone understood that women are beautiful in every way and we should look beyond set physical norms.