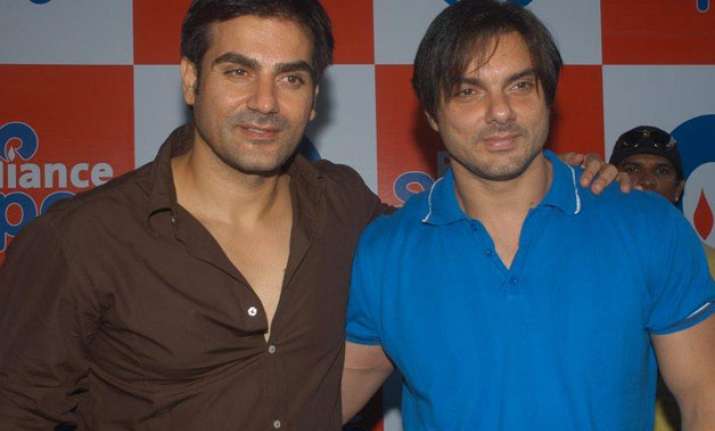 New Delhi: This is clearly not a good time for 'Khan-daan'. A while ago the speculations of media turned out to be true when Arbaaz Khan and his wife Malaika Arora Khan announced their separation.
For a long time now rumours had been doing the rounds of media about Arbaaz, Malaika hitting a rough patch in their relationship. Time and again they denied it, but now they have gone on a break.
While, it is a troublesome time for superstar Salman Khan's family, we came across a blind item which points out that maybe now Sohail Khan is heading towards a split.
As surprising it may sound, the inevitable might just happen.
Here's what the blind item in a leading entertainment portal read:
"One Bollywood couple has already made their separation public – we'll call him Son #1 from a prominent film family – and now the other son from the family is ready to make his announcement, too. Apparently, the wife of Son #2 has gone to the same lawyer as the wife of Son #1, and is keen on getting a divorce from her husband, who has apparently been cheating. This is sad, considering that this big, filmy, joint family is breaking down, what with two of the sons having problems in their marriage."
The bits and pieces of this blind item point that maybe after Arbaaz, Sohail is heading towards a split.
Sohail married Seema Sachdeva in the year 1998 and the couple is blessed with two kids, Nirvaan and Yohan.
While we are still unsure if this article points towards Sohail, for sure but we hope that no more problems are unleashed on the Khan family.