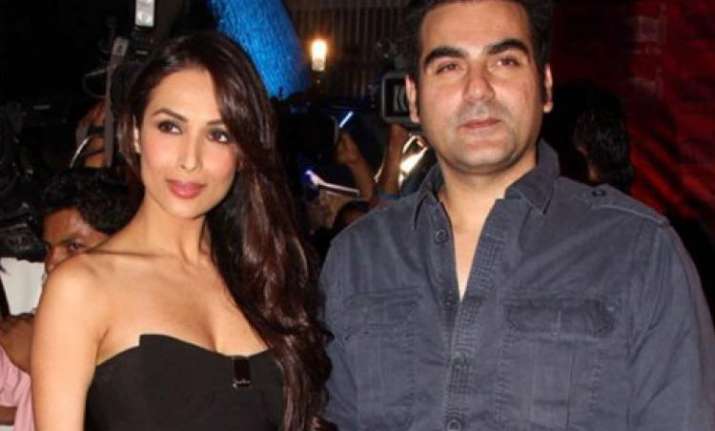 New Delhi: In this year of splitsvile, one of the most 'shocking' break-up came after Arbaaz Khan and Malaika Arora decided to call off their 18 year old marriage.
Indeed, it was the most unexpected news as Arbaaz-Malaika has always been one of the hottest couple of B-town.
So far there have been several speculations over their rumoured split wondering if the couple is actually parting ways or not and what is the reason behind their divorce.
However, a joint statement released by the Arbaaz-Malaika has confirmed all the rumours as it stated that couple have separated and wish to have privacy.
But as per the recent buzz, it is Arbaaz Khan who has actually released this statement in order to save his reputation.
"Arbaaz is persona non grata in Malaika's circle and has been categorically told to stay away from all her social gatherings. In fact, it is Arbaaz who has, on his own, released the above mentioned statement and that Malaika has no intention of salvaging her 18-year-old marriage," a source reportedly told an entertainment portal.
"Malaika's sister, Amrita is also furious over Arbaaz's insistent efforts to reconcile with her sister, despite her repeatedly making it clear that Malaika no longer wants to be a part of the Khan family. This statement is only to try and salvage his tarnished reputation. There is too much pressure on him from his family to separate with dignity," the source added.
Earlier, there were reports that Bollywood superstar Salman Khan was trying to intervene in Arbaaz-Malaika's conflict so the couple could sort out the dispute. However, the source revealed that the 'Bajrangi Bhaijaan' actor too has decided to stay out of the matter.
"But now, on patriarch Salim Khan's instructions, Salman too has decided to stay out of the matter. On the insistence of both their families, Malaika and Arbaaz are now taking six months out and will decide whether to file for divorce by the yearend. This is the waiting period," the source was quoted saying.
Indeed, it is a tough time for the entire Khan family.