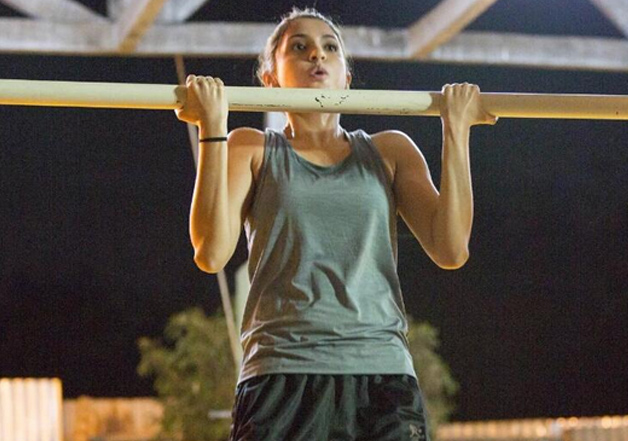 New Delhi: The Bollywood release of July 06 'Sultan' is roaring high with success. The Salman Khan and Anushka Sharma starrer has earned Rs 320 crores gross in India only, making it an 'All Time Blockbuster'.
Along with the box office success, the movie has also won critical acclaim. The 50-year-old superstar Salman won hearts as the protagonist who is a wrestler. But, Sultan's Jaan Aarfa, according to some, fell short.
Anushka garnered criticism because many felt that her character was less 'feminist'. Sharma has always been vocal about women empowerment and feminism. So when her character in the movie was shown to be a woman who gives up her Olympic dreams to give birth to a baby, many thought that Anushka is all words and no action when it comes to feminism.
After hearing the same for almost 10 days now, Anushka finally decided to stand up for herself. She took to micro blogging website Twitter to tell her critics about women empowerment.
Choosing motherhood over career is empowering. Choosing your career over motherhood is empowering. The Freedom to CHOOSE is empowering.

— Anushka Sharma (@AnushkaSharma) July 16, 2016
In another tweet, Anushka shared a letter by Belarusian professional tennis player Victoria Azarenka to explain Aarfa's decision to choose motherhood over career.
The letter read that when Azarenka was recovering from the knee injury that kept her out of Wimbledon, she and her boyfriend learned they were expecting a child at the end of the year.
"We couldn't be happier and feel very blessed to begin this exciting journey of building a family together," Azarenka wrote.
Anushka then said that having a choice is women empowerment, if nothing else.
Here is her tweet:
Wntd 2 share dis.4 those who couldn't understand #Aarfa decision in #Sultan-mayb this will put thngs in perspective https://t.co/PlUAZpdlCD

— Anushka Sharma (@AnushkaSharma) July 16, 2016
Well, Anushka was never known to be one to listen to haters and with this tweet she wants everyone to know that her stand on feminism is not hollow.
On the work front Anushka is busy with her home production movie 'Phillauri' and prepping herself for Imtiaz Ali's untitled next opposite superstar Shah Rukh Khan.