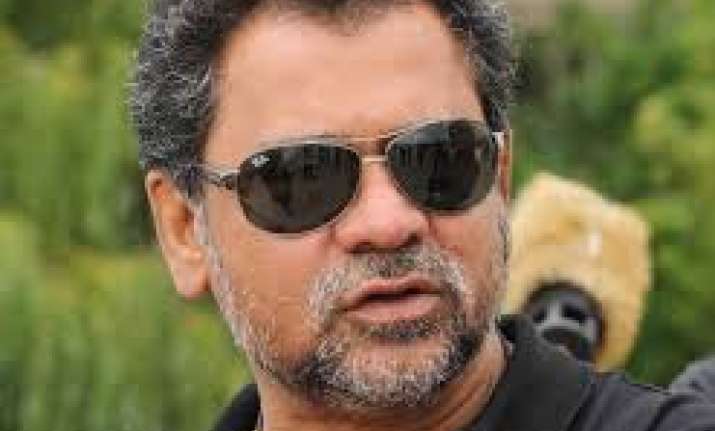 Filmmaker Anees Bazmee is happy about directing Amitabh Bachchan in 'Aankhen 2', a sequel to the 2002 film 'Aankhen'. 
Bazmee is very much impressed by the megastar Amitabh Bachchan's passion towards work, he says the energy level of Big B is perhaps much more than what it was over a decade ago.
Asked about what he thinks of getting to work with the 73-year-old Big B, Bazmee told media: "I think his energy has become more. This is my first film with Amit-ji. I have written several films earlier, but I never got a chance to write a film for him.
"Luckily, now I have got this chance. When I met him for the film, I found out that his passion is of a different level. He is such a popular star -- and with such a huge persona -- and yet he is still so normal and humble. I am short of words to praise him, even though I am a writer."
'Aankhen 2' will release around Diwali next year. Bazmee said it will take off from the point the original film ended.
"Bachchan sir's character had ended up in jail, so the sequel will start from there. His character is very important. 'Aankhen 2' has a big star cast, but every person has a very important role. Amit-ji's character is the same, his name is also the same -- Vijay Singh Rajput.
"The story is also about how he meets three blind men, and what they do."
While 'Aankhen' was a heist thriller drama surrounding a bank robbery, 'Aankhen 2' will be set in a casino.
(With agency input)