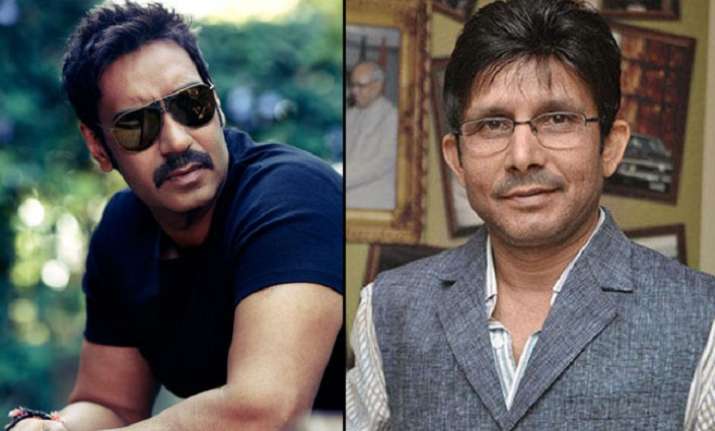 Since Bollywood woke up to the controversy involving Ajay Devgn, Kamaal Rashid Khan (KRK) and Karan Johar, one question concerning cine buffs has been why did Ajay didn't ignore KRK. The 'Shivaay' actor might as well have given KRK's tweets a pass and let the clash with 'Ae Dil Hai Mushkil' happen as it was about to. But seems Ajay was miffed with KRK's constant bad-mouthing of 'Shivaay' and wanted to take a step.
Earlier, Ajay's close friend Kumar Mangat (the person with whom KRK has a conversation in the explosive audio clip) told a leading news channel that they did not want to expose KRK. But, when KRK kept tweeting incessantly, they changed their mind.
Mangat also revealed that Ajay was sitting with him when the conversation happened.
"Neither me nor Ajay Devgan tried to contact Karan Johar for clarification. Our legal team is looking into the matter and we will do as the team suggest (to file FIR or send legal notice)," added Kumar Mangat.
Yesterday, KRK held a press conference where he said that he was being made into a scapegoat. He said,
"Ajay Devgn was a two rupees person (sic) before joining the industry and today he is a billionaire. He has no emotional connect with the industry. The only connect he has is that of money. He has not helped the old producers of Action Jackson after they suffered losses due to the movie flopping. He has never helped anyone. He has no emotional connect."
Ajay released a statement yesterday saying that KRK is contradicting himself with his statements.
Meanwhile, Karan Johar said that he will not comment on this entire furore because his upbringing doesn't allow him to do so.