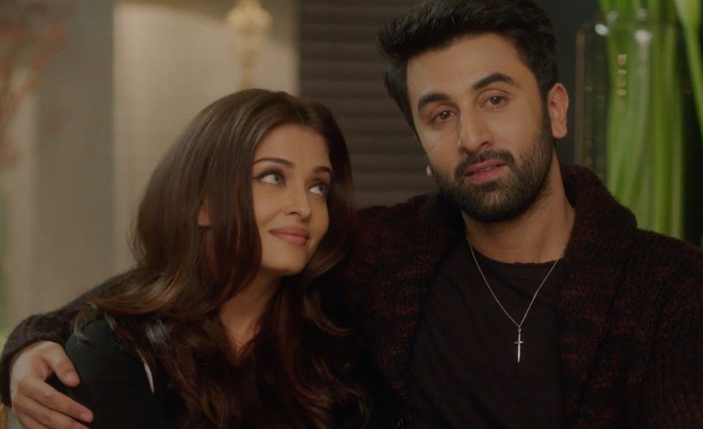 The trailer of 'Ae Dil Hai Mushkil' featuring beautiful people speaking immaculate Urdu was released earlier today. Directed by Karan Johar, the trailer showed all the important characters of the movie- Aishwarya Rai Bachchan, Ranbir Kapoor, Anushka Sharma, Fawad Khan and also Shah Rukh Khan.
Yes, the 50-year old superstar was in the trailer and chances are you may have missed him like many others.
Shah Rukh made an appearance in the trailer at exactly 1:40 of the time in the video. The man to whom Ranbir Kapoor says the dialogue, "Aasan hai kya aisi mohabbat karna, jiske badle mohabbat naa mile" is actually King Khan.
Here is the shot which shows SRK's back.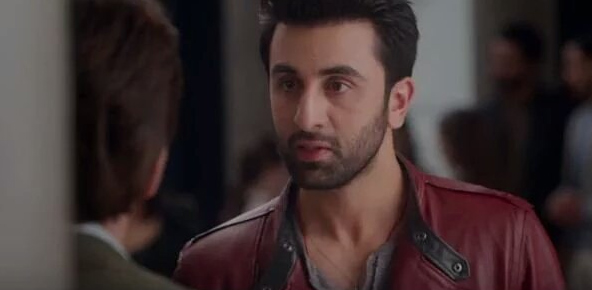 Media reports have it that Shah Rukh Khan plays the role of Aishwarya's love interest. The trailer shows that Aishwarya is serenaded by Ranbir making this an interesting plot line.
Shah Rukh Khan's cameo in this movie was one of the best guarded secrets. There were many rumours floating around in the media about King Khan's role no one from the team of the movie confirmed this news. Earlier this month at the Toronto International Film Festival, KJo put a full stop at these reports when he said that he has directed SRK in a movie which is releasing in Diwali. Speaking about the experience of directing Shah Rukh, Karan had said that owing to their years of friendship working with the superstar is like cakewalk. 
'Ae Dil Hai Mushkil' which will release on October 28 and the trailer has received mostly positive reviews. Many have hailed Karan's attempt of exploring the emotions of love, friendship and heartbreak.