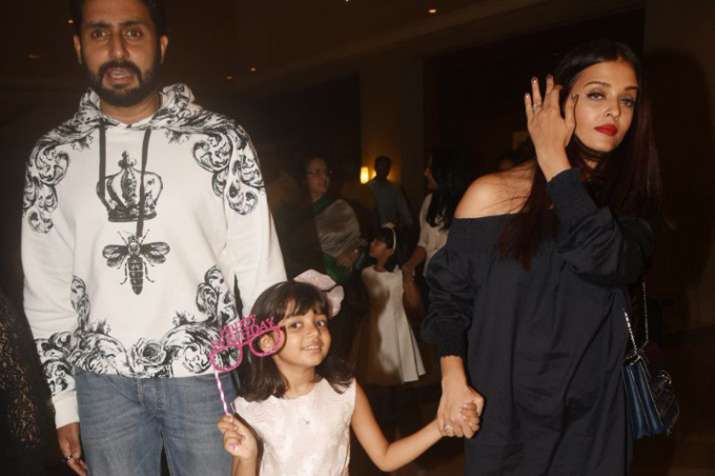 Bollywood stars are used to trolls and in this era of internet, it is very easy for the people to pass comments on the personal lives of the celebs. Stars know how to deal with this but when things come to their families, they have always spoken up. Similar thing happened with actor Abhishek Bachchan. A woman on social media stated that Abhi and Aishwarya Rai Bachchan's daughter Aaradhya Bachchan is not getting normal childhood and Junior B gave a classy reply to the lady.
It so happened when pictures of 6-year-old Aaradhya with her mother from a wedding in Mangalore were doing the rounds on social media. After watching them, a lady tweeted, "@juniorbachchan is ur child not going to school? I do wonder What school gives permission to take a out a kid when u like to go a a trip with mom. Or are u guys going for beauty without brains. Always hand in hand with a arrogant mom. Not having a normal childhood."
Instead of getting angry, Abhishek chose to give a decent reply to the lady. Abhishek tweeted, "Ma'am, as far as I know… Most schools are shut for the week-end. She goes to school on the weekdays. Maybe you should try it considering you spelling in your tweet."
The lady in series of tweets asked Abhishek to share some normal pics of his daughter and also told him that in other parts of the world schools are not closed on Saturday.
Aaradhya has been seen accompanying her mother to various events. From Cannes to some charity events, the pics of the little star have ruled the internet.