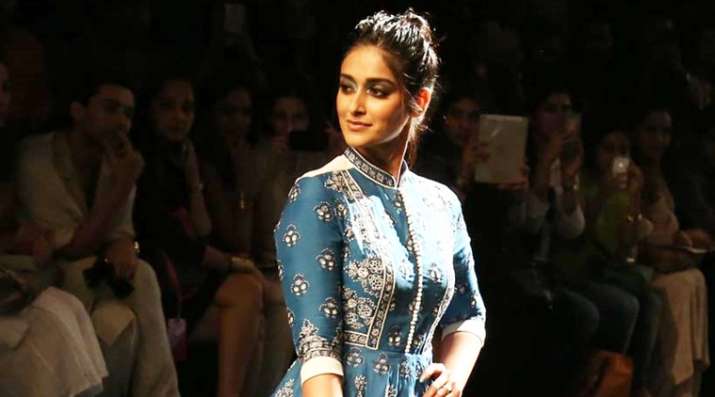 Apart from the success of her last release, actress Ileana D'Cruz is in news for other reasons as well. Ileana, was reportedly miffed with the makers of 'Aankhen 2' for declaring that she would be a part of the sequel. At a recently held event to announce that the 2002 thriller will get a sequel and megastar Amitabh Bachchan would be a part of it.
At the event it was revealed that Ileana too will be a part of it, something which even Big B confirmed. However, later Ileana put out a tweet saying that she has not signed the movie.
For all those asking, I have not signed #Aankhen2...

— Ileana D'Cruz (@Ileana_Official) August 19, 2016
Reports started doing rounds that she is planning to take legal action against the makers for taking her name.
But, looks like the makers of the movie are equally miffed with how the entire thing has played out in the public domain. In a interview to a leading daily, producer Gaurang Doshi said that the movie doesn't need Ileana's name to promote it. Gaurang came down heavily on Ileana by saying,
"Aankhen 2 doesn't need Ileana, we already have our four aces- Amitji, Arjun, Arshad and Anil. If we wanted to use an actor's name to promote our film, we would have said that Aankhen 2 stars Deepika Padukone or Katrina Kaif! Ileana is not going to get us additional distributors, exhibitors or viewers."
Telling his side of the story, Gaurang said
"Ileana had loved the film and agreed to do it. However, she mentioned that her agency takes a week to process the paperwork so we agreed to wait. Ileana said she'd really enjoyed the music and was ready for the muhurat shot. We informed her about the launch and she agreed to be a part of it. We have been trying to speak to her to find out what went wrong, she doesn't seem to want to speak to us. Someone has definitely misguided her. But looks like we'll have to get a better actress on board too."
Looks like the spat just turned nastier. Let us see what Ileana's reactions on it are.