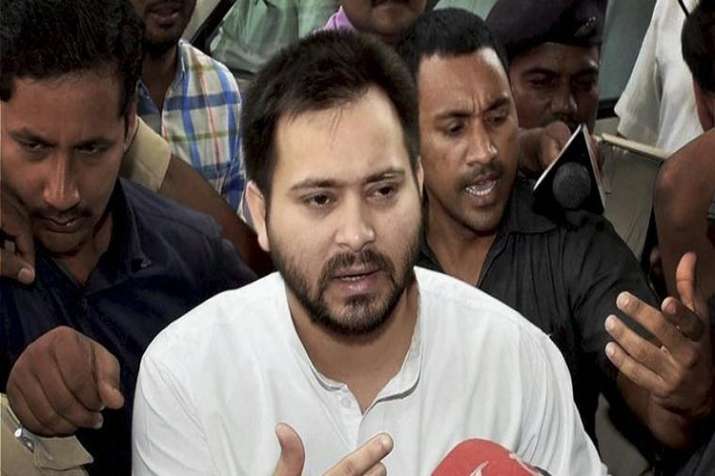 RJD leader Tejashwi Yadav today wrote to Railway Minister Piyush Goyal complaining that candidates from Bihar, for the upcoming online recruitment tests, have been inconvenienced by allotment of examination centres in far-off places.
In his letter addressed to the Railway Minister, copies of which were shared with the media, Yadav alleged "aspirants from Bihar have been allotted centres at places like Mohali, Chennai and Bengaluru.
"This would require the candidates to travel a distance of 1,000 kilometres or more for appearing in the tests beginning on August 09", Yadav said and demanded that the tests be rescheduled keeping in view the interests of the aspirants "else we will be compelled to hit the streets and launch an agitation".
Yadav, who is also the leader of the opposition in the state assembly, pointed out that "travelling such long distances would require candidates from poor backgrounds to spend Rs 5,000-6,000".
"Besides, keeping in view the irregular movement of trains and poor connectivity, many candidates would have to reach their respective destinations many days in advance.....  how is such waste of our youths' energy going to benefit the country or the Railways", Yadav wondered.  
"Many candidates, particularly females, might even consider dropping simply because of the huge inconveniences involved......Railways should not have any difficulty in holding tests in select 2-3 cities of Bihar in view of the large number of aspirants here", the former Deputy Chief Minister said.