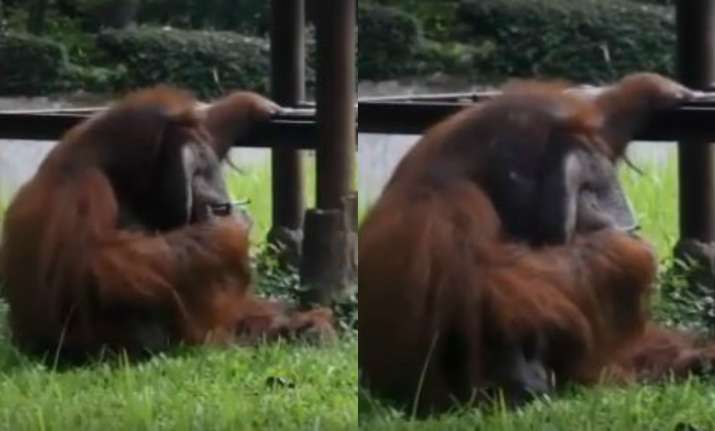 A clip from an Indonesia zoo is spreading like a wildfire on the internet in which an orangutan can be seen smoking a cigarette. The 22-year-old Bornean orangutan Ozon picked up a cigarette flicked into its enclosure by a visitor. In no time, he started puffing on it like a pro.
Spokesperson of the zoo expressed his regret over the incident and asserted that staffs are present to guard the animal enclosures. It is not the first time an orangutan or an ape has been caught smoking in Indonesian zoo which has an abysmal record of animal protection and rights. The country also has one of the world's highest smoking rates. 
In 2012, a great ape from another zoo in Indonesia got addicted to nicotine and was forced to quit cold turkey. Animal activists are slamming the visitor who threw cigarette in spite of the warning sign. Indonesia Animal Welfare Society also brought attention towards the poor standards at zoo.
Sadly, last year there was a demand to close the Bandung zoo after pictures of skeletal sun bears begging food from visitors and eating their own dung went viral.
For all latest news, keep checking our Facebook page