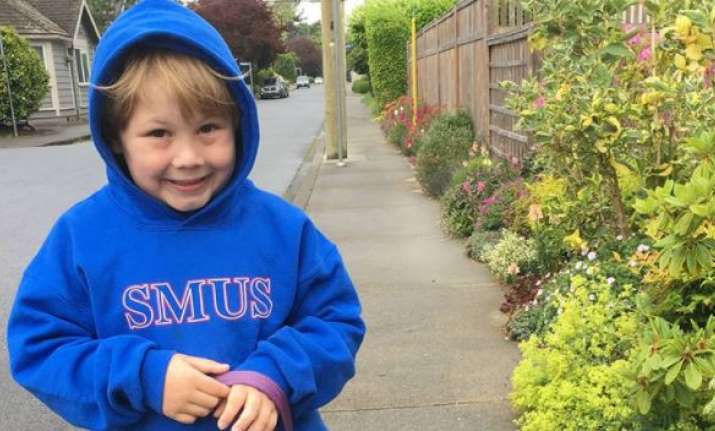 A six-year-old boy, Levi Budd  invented a new word and now the campaign to include it in the dictionary has gone viral. Canada's little boy came up with a word, 'levidrome' and since then the internet is rallying to make its usage widespread.
As per Budd, levidrome can be used to describe a word which becomes another word when read from backwards. For example, stressed become desserts when spelt backwards. Similarly, wolf becomes flow and stop becomes pots.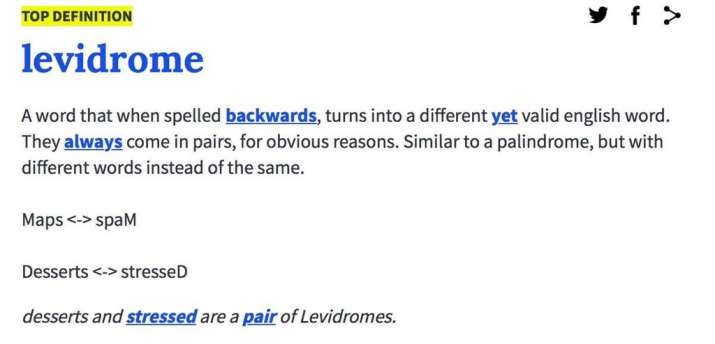 After seeing buzz around levidrome, an editor at Oxford Dictionaries said the word can only enter dictionaries if it is popularly used among masses over a period of time.
In a You Tube video, Budd's father Robert Lucky Budd explained the origin of the word. One day, the young boy noticed 'stop' on a stop sign and read it 'pots' in reverse. The curious boy asked his parents what to call a word which becomes a different word when read backwards. They had no answer. They even searched in the dictionary but didn't find anything.
Even Star Trek fame actor William Shatner petitioned Oxford Dictionaries to add the six-year-old boy's word. In a blog post, Oxford Dictionaries wrote, '' Alas, levidrome still needs to demonstrate widespread and sustained use over time before dictionaries can formally add it to its pages, but Shatner, no doubt, helped boost the coinage's signal.''
Twitterati are now up for a challenge. Have a look
Dearest @OxfordWords I just sent you an email about #Levidromes - a word that when spelled backwards, turns into a different yet valid english word for addition to your dictionary. Please see: https://t.co/5SlvhaMP3U for more info on this new exciting word! ❌⭕️❗️ Bill pic.twitter.com/udcZN7psOG

— William Shatner (@WilliamShatner) November 8, 2017
#Levidrome, a name for a word which makes a different word when spelled backwards, was brought to our attention by @Lucky_Budd and @WilliamShatner a couple of weeks ago. pic.twitter.com/nXhfbVlAE7

— Oxford Dictionaries (@OxfordWords) November 23, 2017
i will post a #levidrome every day so that webster adds it in the dictionary

— [a] joe 🔮 (@vischion) November 26, 2017
Great word, though a tad disappointed that levidrome is not, itself a levidrome... https://t.co/HFhtjDzOvT

— Antony Phillipson (@AJPhillipson) November 24, 2017
Levidrome became the first word to be featured on Oxford's Weekly Word Watch. It has also been included in Merrian-Webster's open-source dictionary and Urban Dictionary online.