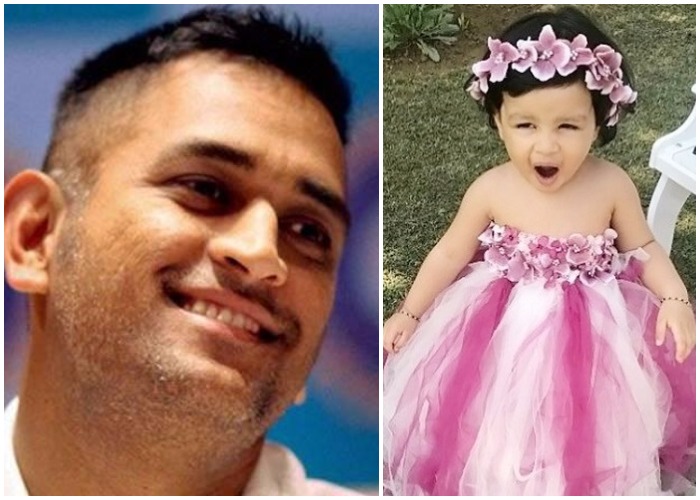 Former captain of Indian cricket team Mahendra Singh Dhoni's daughter Ziva never fails to make headlines. Surely, she's one of the most popular celebrity kids of all time. And why not? Look at her she's cute as a button and her innocent frolics are more than enough to win hearts. The munchkin is unwell yet manages to sing so well in this new video, which went viral on internet. In the video, she's heard singing popular Malayalam song 'Ambalapuzhai Unni Kannanodu Ne'. It is a Krishna devotional song.
She's singing the song in such an adorable way with the help of her nanny that she, by all means, deserves to be a star on internet. And we have to give equal credits to her nanny who made her an internet sensation.
Though Ziva managed to sing only the first few lines of the song properly, but the netizens are already losing it on this cutest video. The video has been watched more than 160,000 times on Instagram with nearly 1k comments.
Fans are showering their praises in the comments. 'Very nice singing ziva baby,' said one while others tried to understand the language she's singing in.
Actually, Ziva's nanny hails from Kerala and it's her who taught her all these Malayalam songs she has been singing in her childlike manner. Social media users are now requesting her nanny to teach her some Tamil songs as MS Dhoni is an adopted son of Tamil Nadu.
Earlier, another video of Ziva trying to make round rotis went viral on internet.