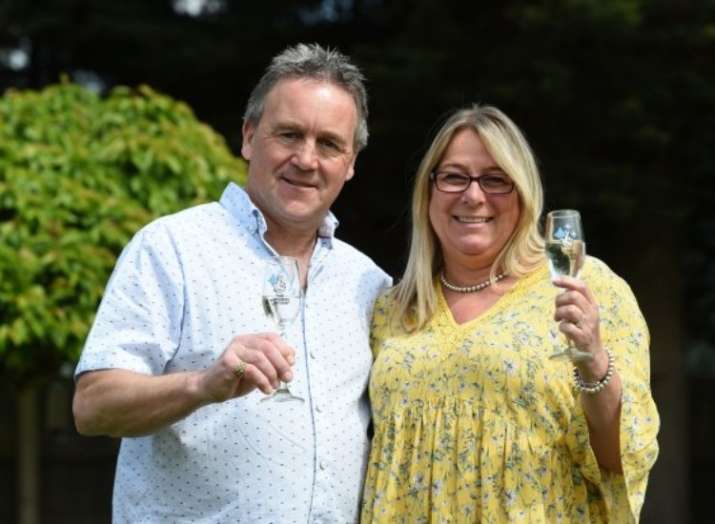 Different people have different ways of celebrating and showing off the money they have won in a lottery. The couple who won £3m on a scratch card two years ago has a  rather weird and different way of showing their happiness by mowing their garden. 
Sue Richards, 51, and her partner Barry Maddox, 58, won the prize two years ago and moved into their dream home in Billericay, Essex. Just recently, the couple spent three days mowing a celebratory champagne bottle and two glasses into their lawn and they couldn't be any more proud of it.
The couple has been known for their lawn art as Mr. Maddox loves to set challenges for new designs. Previously, they have mowed Wimbledon stripes into their lawn, as well as checkerboards.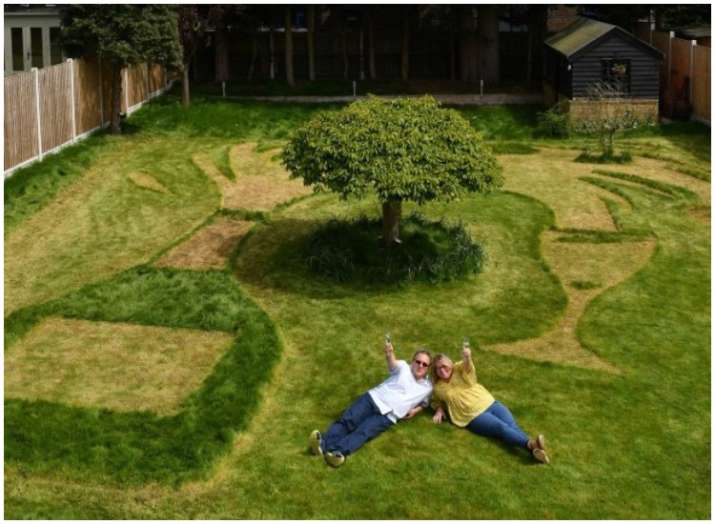 They took the help of a range of scissors of various sizes and a lawn mower to cut the design of the lawn and were very proud of it once done. Ms. Richards claimed that the art has come out to be bigger than what they expected but they are proud that now even the neighbors can see it from their houses.
The couple bought the house with the huge third-of-an-acre garden for £750,000 a while back and spent money on the five children they have between them. Despite having won such a huge amount, Ms. Richard still works at the daycare and her husband is now a kitchen designer.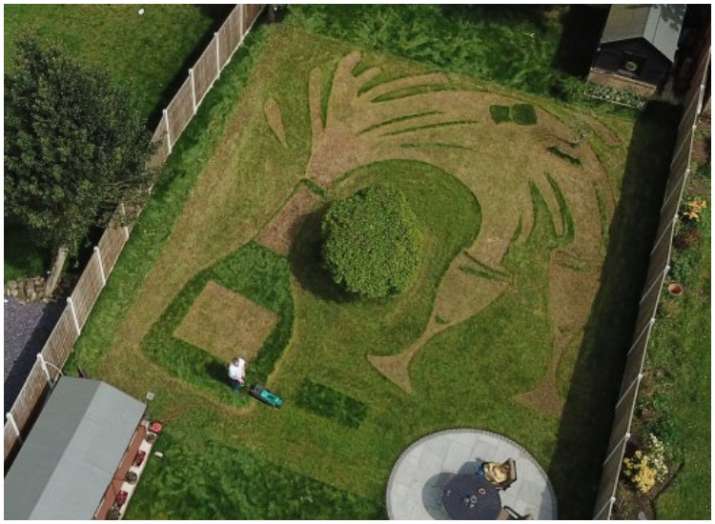 The couple also bought four Audis and a motorhome from the big win. According to Mr. Maddox, doesn't matter if the people around him consider him mad, he takes a lot of pride in his garden and finds it fun to do