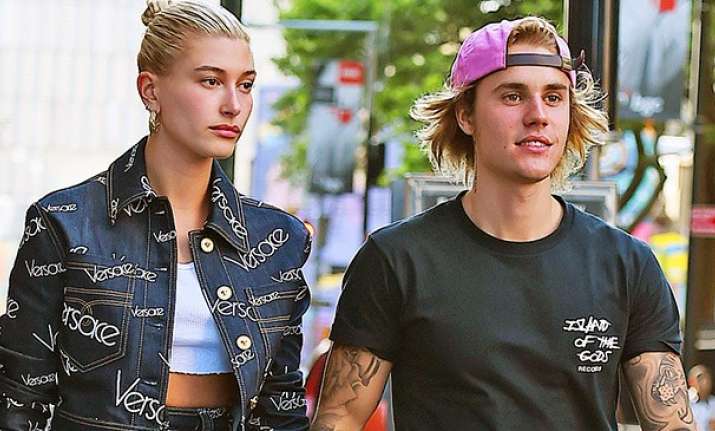 The ring, which American Pop star Justin Bieber gifted his model girlfriend Hailey Baldwin costs USD 500,000 (Around Rs 34.2 crore). According to TMZ, the owner of Solow & Co. (the company which made the ring), Jack Solow met Justin before the ring was actually bought.The ring, which is elongated oval-shaped diamond, somewhere is around 10 carats.
Solow met Justin at his hotel in New York City to deliver it right before the young couple left for holidays in the Bahamas.
"Justin did have a hand in selecting the diamond because I sent videos to his team," Solow tells PEOPLE. "I know him through [his manager] Scooter Braun. When it came time to find a ring, Justin asked Scooter and said, 'I'm ready to pop the question' and he said, 'There is only one place to go, ask Jack.'"
Solow, who is best friends with Braun's father, designed engagement rings for Braun and his entire family and was honored to help the singer find the perfect stone for Baldwin.
"In the end, Justin wanted something that would gracefully accentuate Hailey's beautifully-shaped hands. We settled on an oval stone that was just exceptional in its length and grace. Look at her hands — she's exquisite," says the jeweler, who had a "few weeks" to make the custom diamond sparkler, which is somewhere between 6 to 10 carats.
On a related note, Justin Bieber and model Hailey Baldwin are planning a small wedding in Canada, as the pop singer is a native to the North-American country.
Previously, Justin Bieber on July 10 confirmed his engagement with girlfriend Hailey Baldwin.