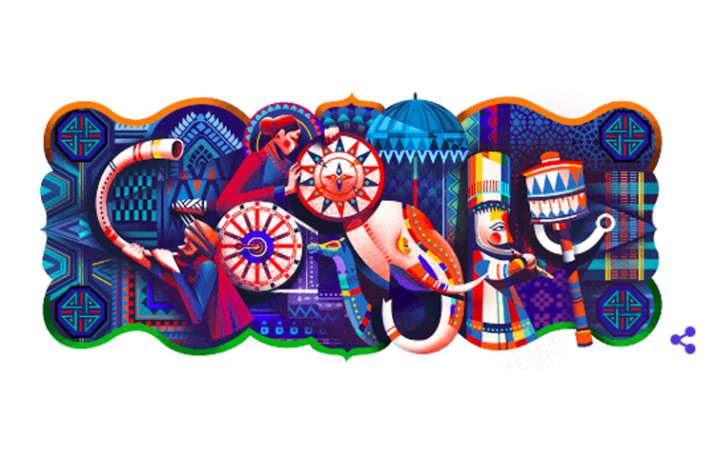 Google is celebrating the 69th Republic Day of India with a colorful Doodle. It depicts the heritage, culture and diversity of the country. India got its freedom from British rule on August 15, 1947 and the constitution was adopted on November 26, 1949. It came into force on January 26, 1950.  The day is celebrated with joy and enthusiasm all over the country. Every year, people gather to see the Republic Day parade which starts from India Gate and makes its way to Rajpath. It includes marching contingents and various performances by different states showcasing India's rich culture.
In the doodle various cultural instruments, elephant portraying India's rich fauna cane be seen.
The flag will be hoisted by the President. Every year on Republic Day, it is customary to host a leader of a foreign country as the chief guest. This time, the parade will see, 10 ASEAN (Association of Southeast Asian Nations) leaders for the first time.
The new addition to this year's parade is 113-member Seema Bhavani squad from Border Security Force which will be presenting some wonderful stunts on motorcycles. The women contingent will be seen doing 16 types of breathtaking stunts. The whole event will be telecasted live on Doordarshan.