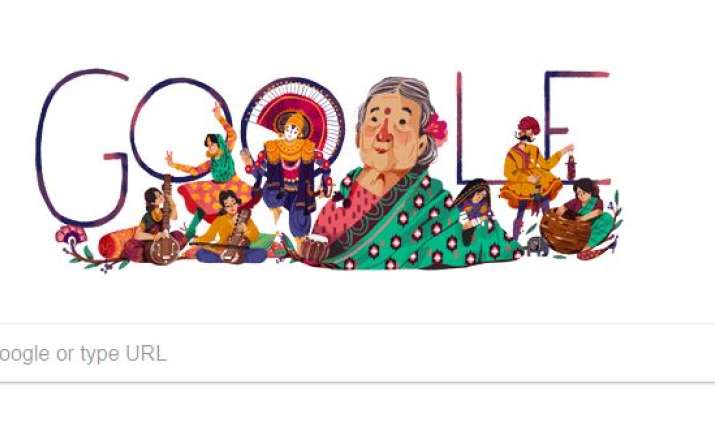 Goodle Doodle is celebrating the 115th birth anniversary of Kamladevi Chattopadhyay, an activist, social reformer and freedom fighter. She was born on this day in Karnataka's Mangalore and was one of the popular theatre personalities. Many cultural institutions like National School of Drama, World Crafts Council and Sangeet Natak Academy were set up because of her vision. She was one of the few feminist freedom fighters who wanted to change the socio-economic condition of women.
The doodle is a colourful tribute to the lady and highlights her contribution in handlooms, theatre and handicrafts.
 Kamladevi's father Ananthaya Dhareshwar was Mangalore's District Collector whereas her mother's name was Girijabai. The lady lost her father when she was seven and got married at the age of 14. Her husband died when she was 16. Kamladevi then went to London to complete her education. In 1927, she joined Indian National Congress. In 1930, she became the first Indian woman to be arrested by British as she entered the Bombay Stock Exchange and sold packets of contraband salt. During satyagraha movement, the lady also disagreed with Mahatma Gandhi when he opposed inclusion of females.
She was honoured with Padma Bhushan in 1955. Kamladevi was also the recipient of Ramon Magsaysay Award and the Padma Vibhushan.