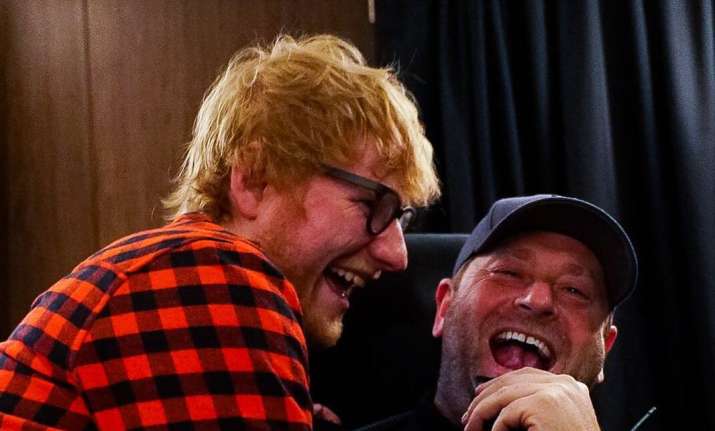 British pop singer Ed Sheeran's personal security officer Kevin Myers's Instagram page has taken the internet by storm. Myers is the man who ensures that Ed is safe and sound. And not only does he do his work diligently, but uploads pictures with his Boss with the coolest captions. Kevin Myers has been Ed's security guard for the last three years. As Kev is by Ed's side pretty much 24/7, we could only expect they'd become best pals. 
Now, as we see documented on Kev's Instagram @securitykev, he and Ed are the greatest love story since Romeo and Juliet.
Keeping it simple with the username, @securitykev describes himself as the "PA to the star" in his bio. His feed mainly consists of funny and embarrassing pictures of Ed, coupled with witty captions. Scroll down to check out why Kev's fiery-haired boss is already calling the man the "champion of Insta!"
Security Kev has over 37k followers already and his content is nothing but comedic genius. Below are the nine best posts on his account to date, but we can only ecpect further hilarious posts to come. His hashtags are EVERYTHING.
His photos are funny and his captions are even funnier! Kev always says things like "I'm the daddy" and comments on how rich he is. Never change, Kev.