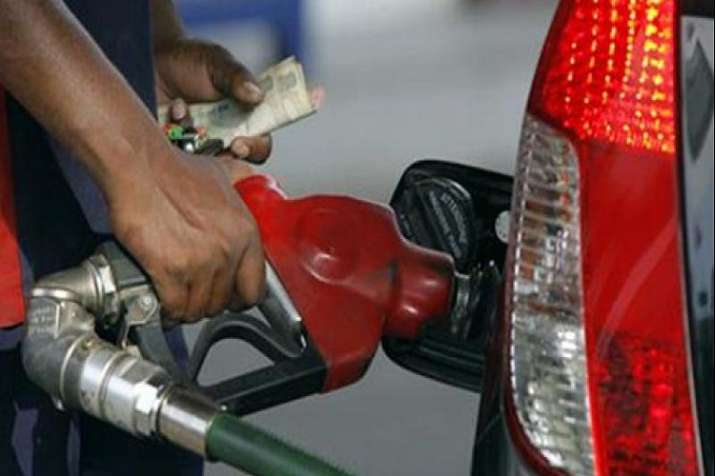 The price of petrol continued to rise for fourth straight day on Friday gaining 22-24 paise across New Delhi, Mumbai, Chennai and Kolkata. With the latest hike, petrol prices are just one per cent away from their lifetime high for Rs 76.06 per litre hit in September 2013.
The petrol price in New Delhi stood at Rs 75.61 per litre, whereas in Mumbai, Kolkata and Chennai, the prices stod at Rs 83.45 per litre, Rs 78.01 per lire and Rs 78.16 per litre respectively.
Meanwhile, diesel prices also touched a new record high in the national capital as it crossed Rs 67.08 per litre on Thursday.
Earlier the state-owned oil firms including Indian Oil Corporation Ltd., Hindustan Petroleum Ltd. and Bharat Petroleum Ltd. on Monday ended a 19-day hiatus in revising after the Karnataka Assembly Elections in revising petrol and diesel prices and reverted to the practices of changing rates on a daily basis.
ALSO READ: Oil majors expected to hike petrol, diesel prices by Rs 4 per litre to cover pre-Karnataka poll hiatus margins
Experts suggested that with international crude oil prices still near 2014 high and rupee down more than six per cent against US dollar so far year, the prices of petrol and diesel may continue to rise further.
Meanwhile, on the international front, prices of crude oil were firm today, with Brent crude creeping closer to $80 per barrel on Friday.