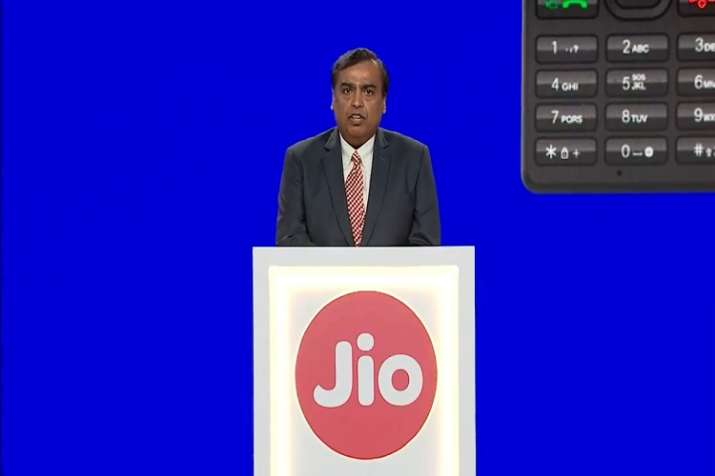 Reliance India Limited Chairman Mukesh Ambani on Thursday announced plans to launch "Jio Giga Fiber" at the company's 41st AGM held in Mumbai. Speaking at the meet, Ambani said that the ultra-high speed fixed line broadband services will be launched for homes and enterprises.
Launched under the company's "Bharat India Jodo" initiative, the Jio Giga Fiber aims to shrink the gap between urban and rural areas. Jio Giga Fiber will help transform India's broadband connectivity woes, Ambani said.
The fixed line services are all set to offer services like voice-activated assistance, ultra-high definition entertainment on TV, using the Jio virtual reality headset for a virtual reality experience at home and digital shopping. The headset has been launched by the company as part of its smart home solutions.
Registration for fixed line broadband service will begin from August 15 on the MyJio app and Jio.com. The registration will be open for all, however, the locality with highest number of registrations will be given preference, Ambani said.
Also Read | Reliance AGM: Mukesh Ambani makes big push to woo customers, launches Jio Giga Fibre, Jio Phone 2 at 'affordable' prices
Jio Giga Fiber broadband will come with a set top box for TV and will have the voice command feature for TV. Besides, it will have a TV calling feature, that will allow you to make video calls on your television when connected to JioGigaFiber and GigaTV set-top box. This feature will also be available for mobile phone users.
"You can call every other TV that is powered by Jio GigaFiber. You can also call a mobile or tablet connected to every network. Of course, the best experience will be on the Jio network", said Isha Ambani. "Gone are the days of Mbps, now it will be all about Gbps", she commented about the broadband services.
With claimed speeds of up to 1Gbps, Jio's offering is expected to be the "biggest greenfield fixed line broadband service" in the world, Ambani said. The broadband has been under beta testing for months. The service is expected to reach homes and enterprises across 1100 cities.
In addition to the underlined facilities, users will also be able to connect VR headsets to their Jio GigaFiber network and view 360-degree content in 4K resolution, said Kiran Thomas, President, Reliance Industries Limited.
The price and the plans related to the broadband are yet to be known. The RIL chairman said that Jio engineers will visit homes of the users to install the Jio GigaFiber, while the setup process is expected to take not more than an hour.
Speaking at the launch, RIL Chairman Mukesh Ambani said that India lags behind significantly in fixed-line broadband and optical fiber-based offerings will help change the scenario. The company is determined to take India in top 5 in broadband connectivity.