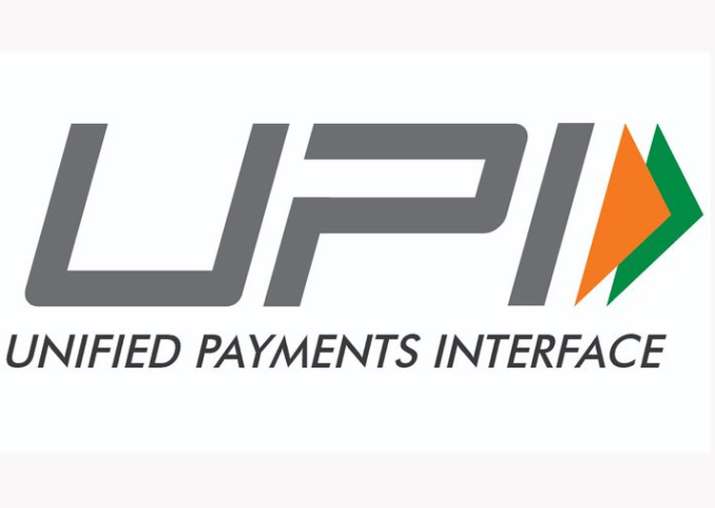 Transactions through Unified Payments Interface or UPI have more than doubled in October to 76.9 million from 30.8 million in September, data released by the National Payments Corporation of India (NPCI) showed on Wednesday.
The total value of transactions also jumped to Rs 7,057 crore in October from Rs 5,325 crore in September.
The data was shared by the NPCI on its social media accounts, comparing number of UPI transactions and their value in August, September and October.
According to the NPCI data, UPI transactions numbered 16.80 million in August, accounting for Rs 4,155 crore in value.
UPI which has been hailed a game changer for digital payments after demonetisation, has shown tremendous growth over the year.
Sharing the data on Twitter, the NPCI said, "BHIM UPI is witnessing immense growth, come be a part of this digital revolution."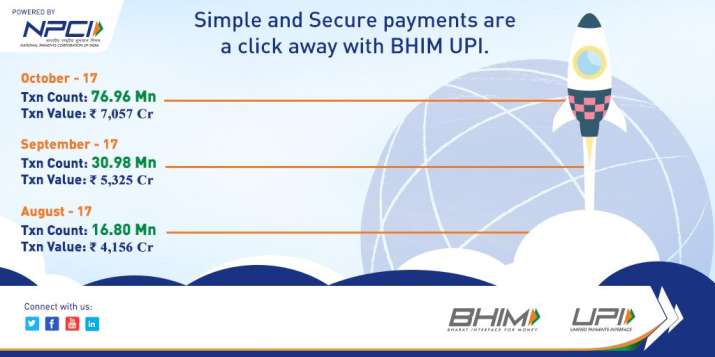 Entry of brands like Google, Truecaller and Flipkart into the UPI based payments space has also helped increase the number of transactions.
The government has launched its own application BHIM (Bharat Interface for Money) which works on the UPI platform. Pushing for digital payments, Prime Minister Narendra Modi himself has promoted the app on several occasions.
Around 57 banks, in partnership with NPCI, have also launched their UPI-based apps.
Commenting on the NPCI data, Nandan Nilekani, Non-executive Chairman of software giant Infosys and a proponent of digital payments, said the UPI transactions in October 2016 was just 0.1 million.
"UPI transactions: Oct 2016 - 0.1 million, Oct 2017 - 76.96 million. What a story!" Nilekani wrote on his Twitter account.
The NPCI said that Immediate Payment Service (IMPS) also registered a significant growth in the past month.
In August and September, the number of IMPS transactions stood at 75.66 million (Rs 65,149 crore) and 82.85 million (Rs 71,759 crore) respectively, it grew to 88.12 million (Rs 75,041 crore) in October.
"Payments have been simplified with IMPS! Pick the smarter way to pay," the NPCI said in a Twitter post.