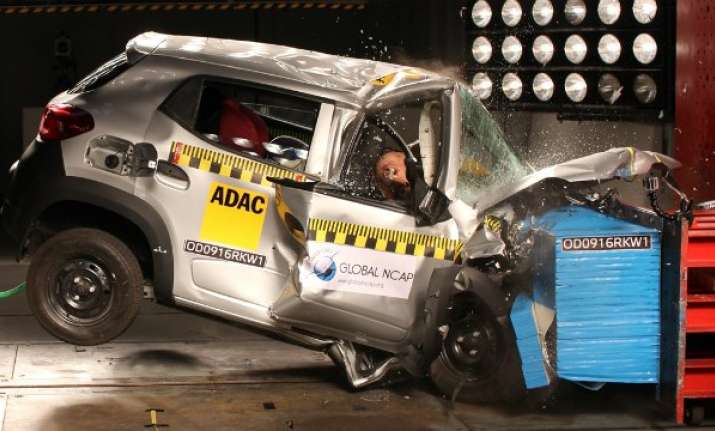 India-made Renault Kwid has scored a Zero Star safety rating in a crash test conducted recently by the New Car Assessment Program for Southeast Asian Countries a.k.a. ASEAN NCAP. Kwid achieved a score of 10.12 points for Adult Occupant Protection (AOP) category, and 14.56 points for Child Occupant Protection (COP) category. The tested model was not equipped with any of the safety assist technologies like ABS, seatbelt reminder and more.
ASEAN NCAP Secretary-General, Khairil Anwar Abu Kassim said, "we are truly disappointed to find that there are still cars out there that do not offer high degree of safety levels to its occupants in the ASEAN region. What is more disappointing is that these cars are sold in countries that recorded one of the highest numbers of road fatalities; in which WHO published Thailand with 14,059 fatalities while Indonesia had 26,416 number of road fatalities."
In terms of safety equipment, Kwid was tested by ASEAN NCAP with a driver's side airbag and pretensioners and load limiter for the driver-side seatbelt alone. After noticing Kwid's poor performance and lack of safety features, David Ward, Secretary-General, Global NCAP, said, "it's very disturbing to see such a poor result for the Kwid. Renault has shown that they can make a much safer version in Latin America, so why not in South East Asia too? Different regions and double standards from Renault is deeply disappointing!"