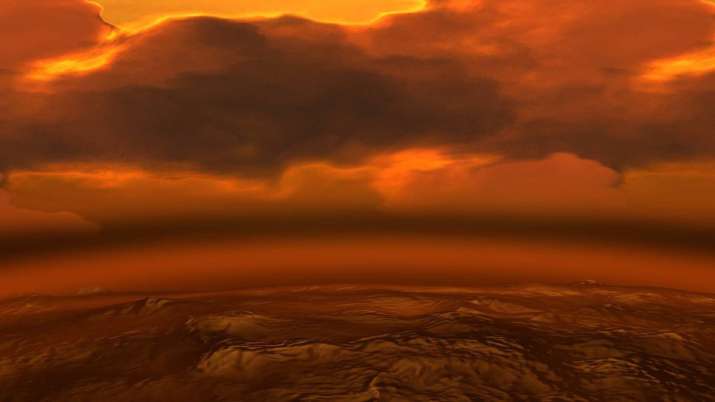 2020 hasn't been quite the year what people expected it to be. From the introduction of a pandemic which has literally overstayed making people ask "Athithi tum kab jaoge" almost everyday to losing some of the biggest stalwarts in Bollywood industry. The Year continues to be weirder when a newer study suggested that we just might be able to live in Venus.
Mars has always taken the fair share of blame for harbouring most of the Aliens. But only till now, as scientists found out that the acidic clouds of venus have presence of phosphine gas. This is being accepted as signs that there are some microbes living in the clouds which hints at a possible sign of life.
Twitterati had a field day at this news channeling their inner memer at the news that we might have to look out for one more planet for any incoming aliens. 
Phosphine gas is one of the most pungent smells found in ponds often hinting at microbial presence. The gas is often created by anaerobic organisms, however due to the planet's surface being acidic, it is a very faint possibility that there is life. Scientists have studied other things as well such as volcanoes, lightning, meteorites but none of them explained the phenomena.
Soon after the news broke out, netizens started reacting with funny memes. Check out:
please don't cite this meme as evidence for life on Venus, this was just a HOT TAKE pic.twitter.com/geNdyHwFcd

— James O'Donoghue (@physicsJ) September 14, 2020
Life on #venus pic.twitter.com/KC8b4hIOTi

— Aye Captain!⚓🍁🚢🇺🇲🧭 (@CapitaineJan) September 14, 2020
Wrong Color tops. pic.twitter.com/I76D2meLsI

— 𝘎𝘭𝘦𝘯𝘯 𝘙. 𝘍𝘳𝘢𝘯𝘬 (@Glenn_R_Frank) September 15, 2020
*Scientists have found traces of life on venus * pic.twitter.com/xov3TOvLtV

— Zak (@AdamZak8899) September 14, 2020
Scientists vs Media #LifeOnVenus pic.twitter.com/FPBJU8X6Kj

— Justyna Hampel, Ph.D. (@MicroJustyna) September 14, 2020
life on Venus be like: pic.twitter.com/5k1hlWcx2z

— Holly Jolly Jasmine 🎄✨ (@astro_jaz) September 14, 2020
Now aren't these hilarious? Well, internet indeed is one funny place.