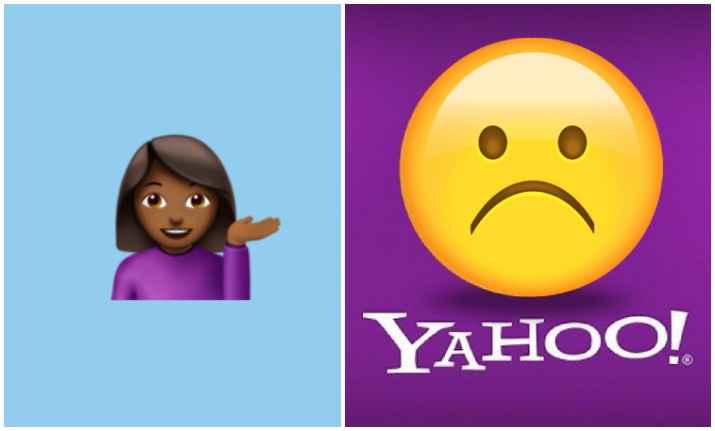 Today, 17th July, has been an eventful day for the technology world. The day was a landmark one for the millennials who started venturing into the World Wide Web with Yahoo Messenger. The messenger has finally pulled out its plug after its successful run of two decades. Also, the Amazon Prime Day sale has brought some of the most lucrative offers for the shopaholics out there. We have rounded up top 5 tech stories for the day for you. Check out the space below.
Apple, Facebook and Twitter celebrate World Emoji Day
Apple, Facebook, Twitter and other tech giants celebrated World Emoji Day on Tuesday with declaring most used and favourite emojis, announcement of new ones, acknowledging how emojis make conversataions easy and expressive without words, among others.
Samsung Mobile Chief DJ Koh snapped using Samsung Galaxy Note 9
Samsung CEO DJ Koh has been accidentally snapped using the Galaxy Note 9 at a media event in China. The image was clicked by @ShungNin, SamMobile reports. Samsung Galaxy Note 9 is expected to go on sale on August 24 while the official debut will be made on August 9.
Happy #WorldEmojiDay! 😍
Keen to play? Guess the movie name and win Phantom merch. pic.twitter.com/FowSKvsvoH

— Phantom Films (@FuhSePhantom) July 17, 2018
Samsung Galaxy Note 9 spotted in public with CEO DJ Coh https://t.co/dpr75QeZKl pic.twitter.com/bVentHafv4

— Geek Guy (@geekcyborg) July 17, 2018
Amazon continues its Prime Day Sale
Amazon launched Prime Day in 2015 and by 2017 it was its second biggest shopping day. The 36-hour event was projected to break records again this year, with industry analysts estimating the company could make at least $3.4 billion in sales.
Yahoo Messenger bids goodbye
With Yahoo finally pulling its plug today, we're suddenly feeling older. As the messenger shuts down today, the users are getting a window of six months to download their chat history. Those who are trying to use Yahoo Messeger today will be redirected to the new group messaging app Squirrel.
While those belonging to the Noughties might not be very much affected by Yahoo Messenger's end, the news of its demise brought back thousands of memories to the 90's kids.
LinkedIn India member base doubles in 4 years to hit 50 mn
Microsoft-owned LinkedIn on Tuesday said its India member base has doubled in the past four years to cross 50 million in the country. India is LinkedIn's fastest-growing and largest market outside the US. Globally, the professional networking platform has over 562 million members.