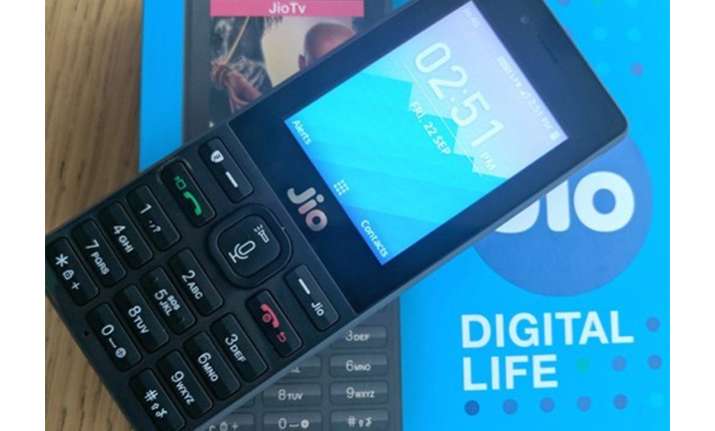 Reliance Jio has begun deliveries for the JioPhone, its low-cost 4G feature phone, with the company saying it will complete deliveries for 6 million units by Diwali. Jio Phone deliveries for the 6 million units booked in August have started, and customers in rural areas and small cities will get the handset before their counterparts in urban areas, a PTI report citing a Reliance Jio channel partner said.
The deliveries of Jio Phone will be completed in 15 days, said the channel partner, who did not wish to be named.
Jio's official @LYF_In channel had earlier tweeted that the deliveries of the handset have commenced in a phased manner "to avoid inconvenience" and all customers who pre-booked Jio Phone will get their units by Diwali, which falls on October 19 this year.
As before, the company says customers will get SMSes regarding the status of their Jio Phone delivery date.
"The Chairman (Mukesh Ambani) had said that the JioPhone will bridge digital divide between rural and urban India. Therefore, delivery of JioPhone will start this Sunday in rural areas and small towns," the channel partner told PTI.
Pre-bookings for the Rs 1,500-JioPhone began on August 24 against payment of a refundable deposit of Rs. 500, with the remainder Rs. 1,000 to be paid at the time of delivery. The entire amount is refundable against return of the phone after three years.
"The delivery of first lot of 6 million will be completed in 10-15 days," the source said.
Reliance Jio Chairman Mukesh Ambani had announced that voice calling for customers of JioPhone would always be free and they would get unlimited data for a month against a payment of Rs. 153.
JioPhone will come with pre-loaded Jio apps for messaging and entertainment. The phone can be connected with television sets for watching live TV using the Jio TV app.
(With PTI inputs)