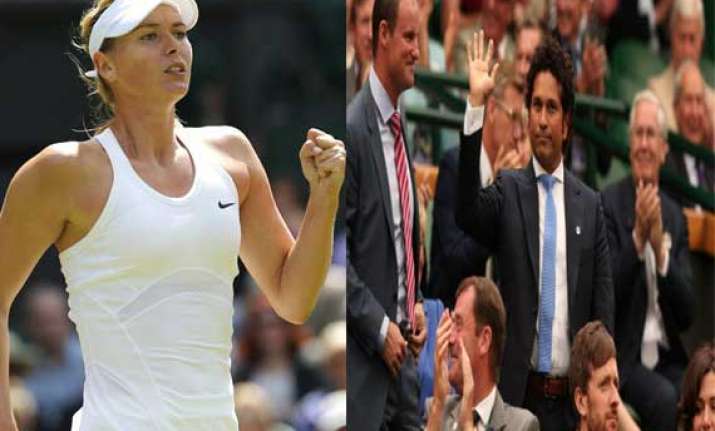 New Delhi: It may come as  a shock to the millions of cricket god Sachin's fans but its true Tennis queen Maria Sharapova has no clue who this legend batsman is.
According to tennisworldusa.org Sachin Tendulkar, a regular visitor at Wimbledon, was in the Royal Box on Saturday, in company with star English footballer David Beckham, golfer Ian Poulter and former England cricket captain Andrew Strauss. But when Sharapova was reminded of who all were present in the Royal Box, she said that while she is quite familiar with Beckham, she doesn't know who Tendulkar is.
"Sachin Tendulkar was the other person who came in at the same time as David [Beckham] - do you know who Sachin is?" a scribe asked at the post-match conference. Sharapova replied, "I don't."
But the Russian star had a lot to say about Beckham. "I've actually met him a couple times at events in LA and in London. He is a great guy. Besides being an incredible football player, he has done so much in his career, having a family, maintaining so many things off the court. He is a really nice person to chat to. We're not best friends or anything, but it's nice to be able to say hello and congratulate each other on achievements we've had in our careers and so on."