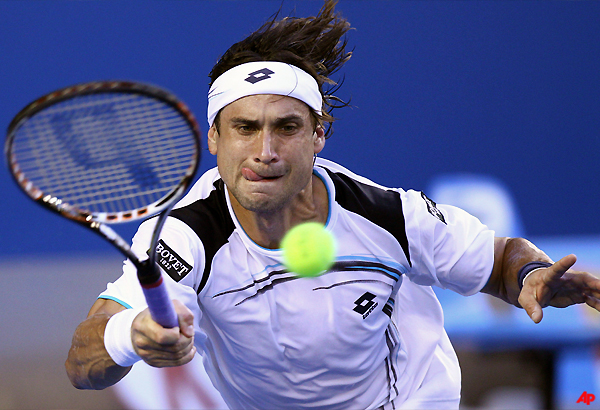 Buenos Aires, Argentina, Feb 23: Top-seeded David Ferrer of Spain defeated Argentine Facundo Bagnis 6-3, 6-4 on Wednesday to reach the quarterfinals of the Copa Claro clay-court tournament in the Argentine captial.

Japan's 22-year-old Kei Nishikori justified his No. 4 seeding, beating Victor Hanescu of Romania 3-6, 7-5, 6-1 to reach the last eight.

No. 6 Stanislas Wawrinka of Switzerland also made the quarterfinals, winning 6-3, 5-7, 6-2 over Benoit Paire of France.

Ferrer is one of the game's best on clay and he showed his experience against the 21-year-old Argentine.

"He made it difficult for me, but he failed on some important points," Ferrer said.

Ferrer now has a day to relax with his quarterfinal set for Friday.

Ferrer played local Argentine players in both his matches here, yet got a little more support from the fans Wednesday.

"The support was very equal today," Ferrer said. "Here they treat you like you are at home, or even better."

Wawrinka was playing a player he knows well in Paire.

"I was playing against a friend, and it wasn't easy," he said. "Besides, he played a good match."