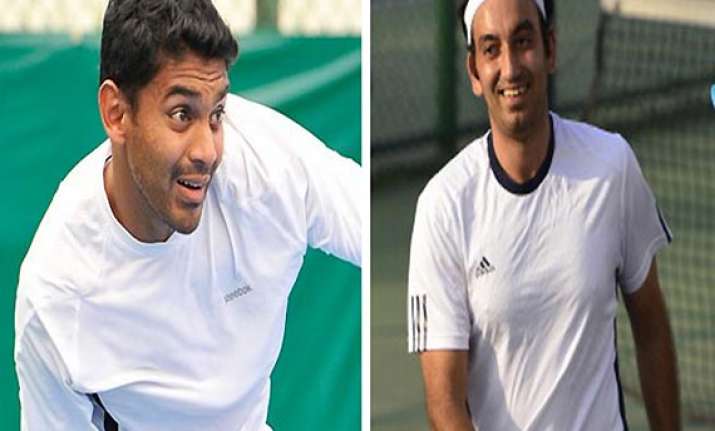 Tashkent: The second seeded Indian doubles pair of Purav Raja and Divij Sharan defeated Israel's Dudi Sela and Amir Weintraub  by 5-7, 6-3, 13-11 on Friday to earn a berth in the doubles final of the $125,000 Tashkent Challenger being played here at the Olympic tennis School Tennis Complex.
The pair, Raja and Sharan took 1 hour 23 minutes to beat the opponents on their fourth match point. The Indian pair led 6-2 in the Super Tiebreak before the Israelis scraped their way back , in spite of serving two double faults and missing three match points, Raja and Sharan played some fine tennis in the end to wrap up the match 13-11.
In the first set, the Indian pair was broken in the 12th game, but came back solidly in the second set to Break Weintraub's serve in the seventh game and Sela's serve in the ninth game to level the match.
Raja and Sharan will take on Russia's Mikhail Elgin and Teymuraz Gabashvili in the final Saturday. The Russians earned a 6-3, 5-7,10-4 win over James Cerretani of USA and Canadian Adil Shamasdin in the other semifinal.
Sixth seeded Russian Teymuraz Gabashvili also made it to the singles semifinals upsetting second seeded countryman Evgeny Donskoy along with top seed Lucas Lacko, third seed Dudi Sela and unseeded Amir Weintraub.