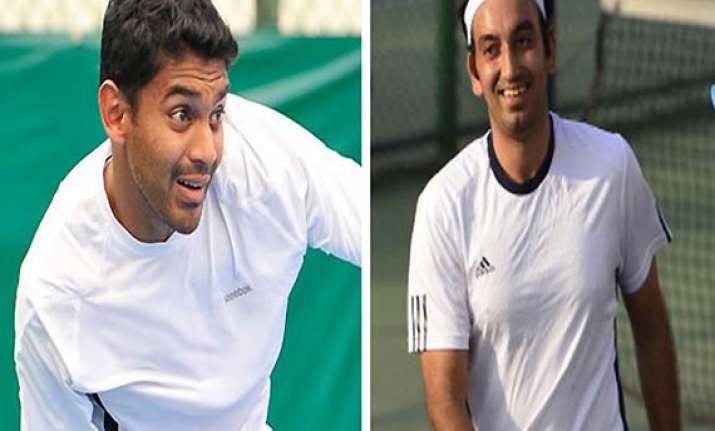 Tashkent: The unseeded Russian pair of Mikhail Elgin and Teymuraz Gabashvili notched up a 6-4, 6-4 win over the second seeds Purav Raja and Divij Sharan from India in the doubles final of the $125,000 Tashkent ATP Challenger here Saturday.
The Russians completed the win in an hour and eight minutes. It was their first title of the year.
The winners got $7,750 and 125 ATP points while the runners-up received $4,500 and 75 ATP points.