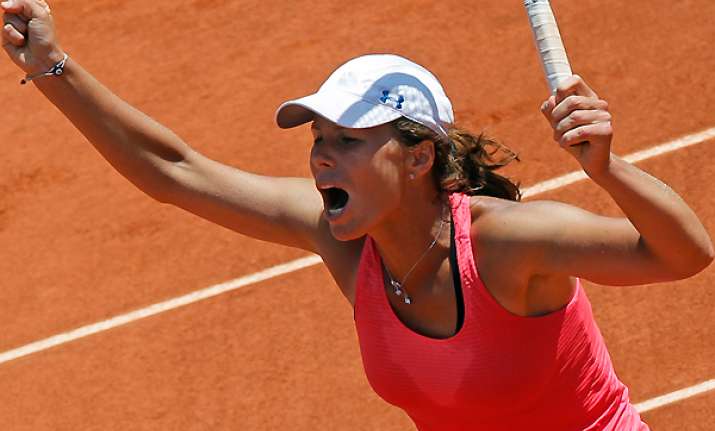 Paris, June 3: Varvara Lepchenko's tennis odyssey has carried her from the ex-Soviet nation of Uzbekistan to an apartment Pennsylvania, and U.S. citizenship last year.
Now it's brought her somewhere new: the fourth round of a Grand Slam tournament. The 63rd-ranked Lepchenko beat 2010 champion Francesca Schiavone of Italy 3-6, 6-3, 8-6 at the French Open on Suaturday.
The 26-year-old Lepchenko calls her victory "unexpected" — even by her.
She joins 19-year-old Sloane Stephens, who won Friday, to give the United States two unseeded women in the round of 16 at a major tournament for the first time since Wimbledon in 2002.
Another unseeded American, Christina McHale, led defending champion Li Na before losing 3-6, 6-2, 6-1.