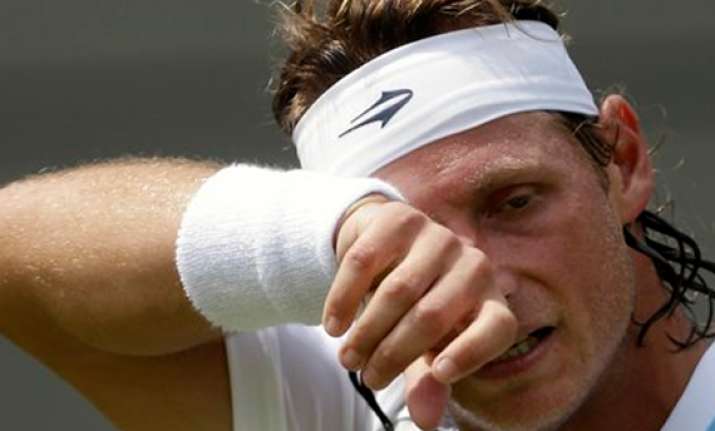 England, Jun25: There was no bloodshed this time, no temper tantrum and no forfeit for David Nalbandian.
The result was still a loss, though, as the Argentine was outplayed by eighth-seeded Janko Tipsarevic in the opening round at Wimbledon, his first match since being disqualified for injuring a line judge during the Queen's Club final by kicking an advertisement board against his shin.
Nalbandian controlled his emotions on Monday, but still lost 6-4, 7-6 (4), 6-2 against the Serb.
The 2002 Wimbledon finalist said he felt good support from the crowd despite the incident at Queen's, and that "I think everybody understood (it) wasn't a good thing that I did, but was very unlucky as well."
Nalbandian was fined by the ATP and docked 150 ranking points for unsportsmanlike conduct.