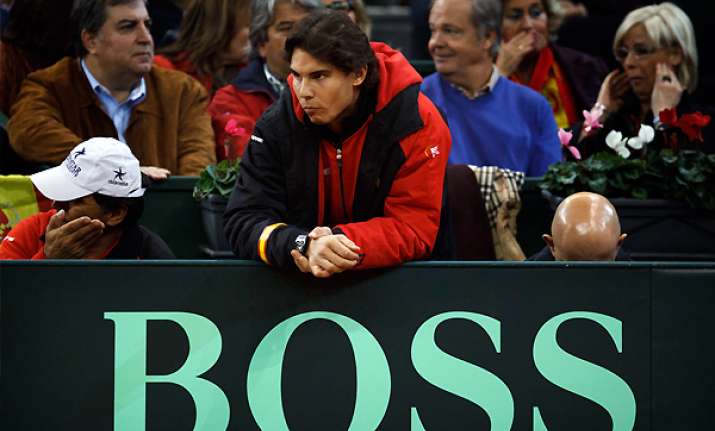 Seville, Spain, Dec 4: Rafael Nadal was among four Davis Cup final players chosen for an anti-doping test midway through Saturday's doubles match.

The International Tennis Federation collected samples from all four of Friday's singles players during the match, which Argentina won to cut its deficit in the best-of-five final against Spain to 2-1.

Nadal and teammate David Ferrer, and Argentine pair Juan Martin del Potro and Juan Monaco were all tested.

Spain player Fernando Verdasco criticized the timing, saying it "could have waited and let them cheer us on before taking the sample."

Teammate Feliciano Lopez joked: "I don't think they were doping during the match."

Argentina's players were subjected to an early morning test on Thursday.