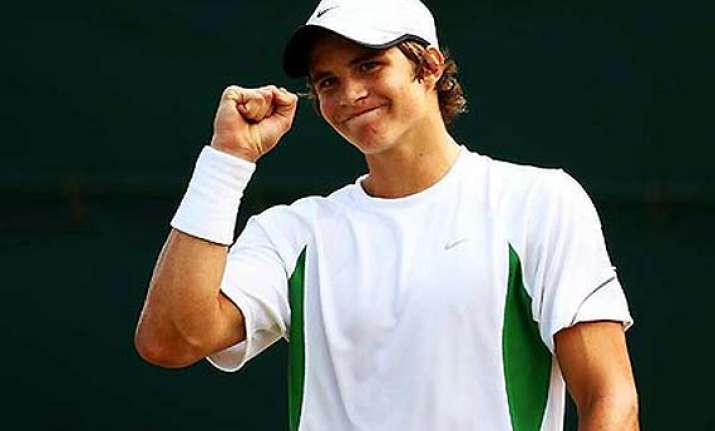 Melbourne, Dec 17: Australians Ben Mitchell and Bojana Bobusic earned wildcard entries into the main draw of next month's Australian Open when they won the men's and women's finals of the wildcard playoff tournament on Sunday.
Mitchell, a former junior Wimbledon runner-up, overcame the strain of a five-set semifinal to beat third-seeded Matt Reid 6-3, 7-6 (5), 3-6, 6-4 in the men's final.
The 20-year-old Mitchell needed an injury timeout during the third set but came back to win a tight match, saying "I guess the competitive side of me came out and I really wanted to win."
The 25-year-old Bobusic skipped her brother's wedding to compete in the playoff event and was rewarded when she beat Monique Adamczac 6-1, 6-3 in the women's final.