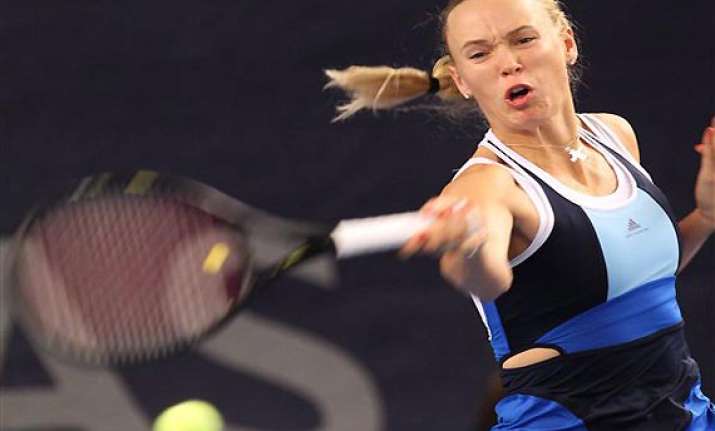 Luxembourg: Top-seeded Caroline Wozniacki of Denmark won her first tournament of the year, beating German teenager Annika Beck 6-2, 6-2 in Sunday's final of the Luxembourg Open.
Wozniacki, ranked ninth in the world, completed a confidence-building week in which she only lost one set by dominating throughout against her 19-year-old opponent.
She wrapped up the match in 1 hour, 14 minutes, leaving the 57th-ranked Beck with little more than the experience of having played in her first WTA tournament final.
Victory gave former top-ranked Wozniacki her 21st career title and ended a year-long drought. She never went beyond the fourth round in a grand slam this year.
"21st title, it's great," the 23-year-old Dane said. "I'm still young, I have a few more years to go, so to be at 21 already is just great. This is what you practice for."
Even though Beck brought plenty of fans from just across the border to cheer her on, she never got into the match.
"I was nervous today," Beck said.