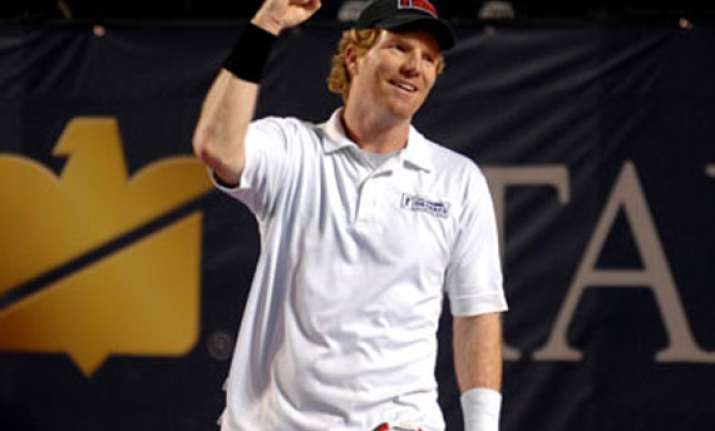 St. Louis, Oct 22:  Jim Courier won his second Champions Series title in two nights, beating Todd Martin 8-7 (5) on Friday in the Champions Challenge at Chaifetz Arena.

Courier, a winner over Andre Agassi on Thursday night in Chicago, is second behind Pete Sampras in the series standings entering the season finale Saturday night in Buffalo, New York.

"I got lucky in the end there, because both of us served very well the entire match," Courier said. "I'm excited to have the momentum of winning back-to-back events now and I'll be gunning for a third win in a row tomorrow night."

In the semfinals, Courier beat Michael Chang 6-4, and Martin topped John McEnroe 6-4.