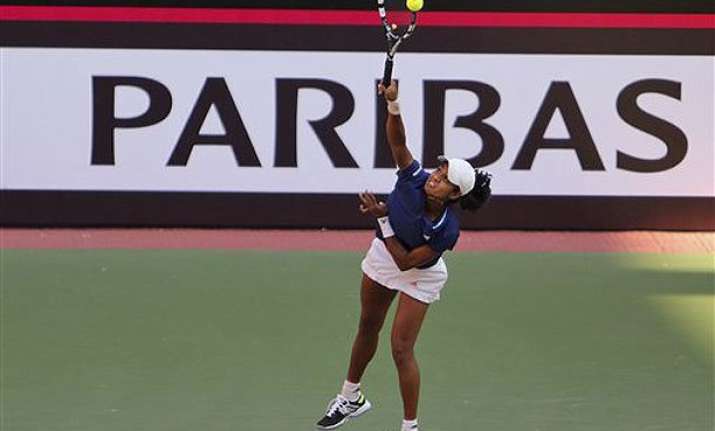 Hyderabad: Prarthana Thombare yet again scored an impressive win but Ankita Raina had to work hard as India defeated Malaysia 2-0 in the Asia/Oceania Group II matches in the Fed Cup 2015, here on Thursday.
Prarthana trounced Yus Syalin Nabila Binti Yusri 6-1, 6-0 in the first singles match to give India a 1-0 lead.
The second singles match between India's Ankita Raina and Jawairiah Noordin however, turned out to be a keen contest with both the players trying to outsmart each other.Raina sweated out to beat her rival 6-1, 3-6, 6-4.
The game between the two was a prolonged affair but the Indian, egged on by the spectators, had the last laugh.India had thrashed Pakistan 3-0 on Wednesday.