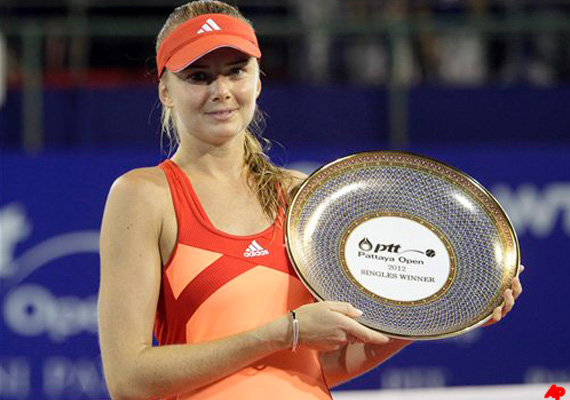 Pattaya, Thailand, Feb 12: Daniela Hantuchova of Slovakia beat Maria Kirilenko of Russia 6-7 (4), 6-3, 6-3 in a hard-fought final to defend her title at the Pattaya Open on Sunday.

Third-seeded Hantuchova took 3 hours, 14 minutes to win her fifth career title, and first since winning in Thailand a year ago.

"Even after I lost the first set, I kept fighting and never looked back," said Hantuchova, who defended a title for the first time. "This is special for me."

Kirilenko had already spent more than 9½ hours on court just to get to the final, which was her first on the WTA Tour in nearly 16 months.

She was a break up in the first set before eventually taking it on a tiebreaker when Hantuchova netted a backhand after 1 hour, 14 minutes.

Hantuchova hit back to take the second set after securing an early break before Kirilenko had treatment on court for a right hip injury.

The Russian double-faulted to give Hantuchova the crucial break and a 5-3 lead in the deciding set. Hantuchova closed out the win with help of two forehand winners down the line.

Not wanting to break a winning routine, Hantuchova said she had eaten chicken fried rice and salad for the past seven days, and was looking forward to trying something different.

"It could be a pizza or anything. I also kept eating the same thing in Indian Wells and I won."