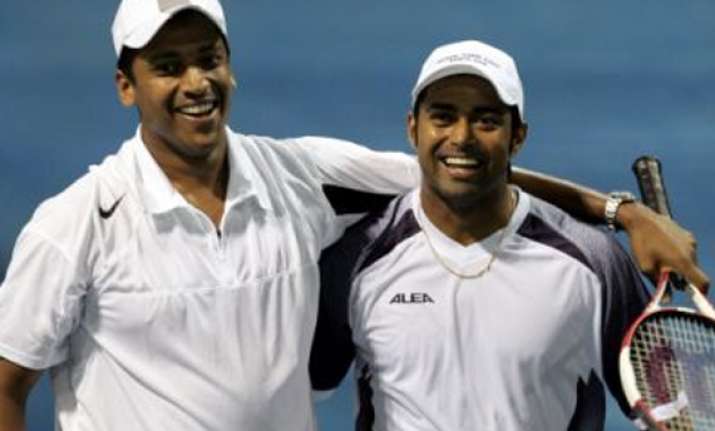 New Delhi, Jun 19: India's ongoing tennis selection muddle took a curious turn when the game's national body requested help from the sports ministry to finalize the men's doubles team for the Olympics.
National sports bodies don't usually like the interference of the government but the All India Tennis Association made the surprise move after being asked by the sports ministry to explain the selection of Leander Paes and Mahesh Bhupathi as the sole men's pair for London.
The selection was considered controversial as Bhupathi has been playing with compatriot Rohan Bopanna on the AT Tour, and Bhupathi and Bopanna refused to pair up with Paes, the highest-ranked player in the world among the trio at No. 7 in doubles.