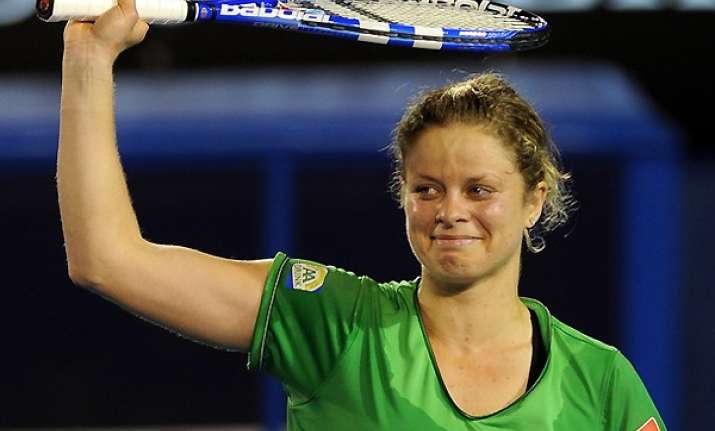 Brussels, Dec 9: After nearly four months sidelined, Australian Open champion Kim Clijsters made a successful return to the court by beating World No. 1 Caroline Wozniacki 6-2 7-6 (5) in an exhibition on Thursday.

In front of some 10,000 home fans at the Antwerp Sports Palace, Clijsters proved she has fully recovered from the stomach muscle injury which forced her off the tour in August. She will be leaving for Australia in two weeks and plans to defend her Australian Open title next month.

She is hoping to highlight her farewell season with a gold medal on grass at the London Olympics.

"So far, and today, everything felt really great," Clijsters told the crowd. "Now I am good to get on the plane and fly to Australia."

She will be Down Under by Christmas and plans to play the Brisbane International before moving to Melbourne to defend her fourth major title.

Even though it was an exhibition, her serve looked strong and her groundstrokes were often dominating against the Dane.

"I am happy to have played a match and break the rhythm of daily training," she said.

Clijsters regained the world No. 1 spot in February and looked set to be one of the dominating players of 2011 until she sustained shoulder and wrist injuries in April, compounded by a sprained ankle after an early exit at the French Open.

Coming back for the U.S. Open, she injured her stomach muscles in a preparation tournament and has been sidelined ever since.

"It's been a year of many more downs than ups," she said.

At 28, she wants to turn that frustration into sheer energy one last time. While unable to work her stomach muscles, she found other alternatives to getting fitter.

"Physically, I feel extremely well, perhaps fitter than ever," she said in the run-up to Thursday's match.