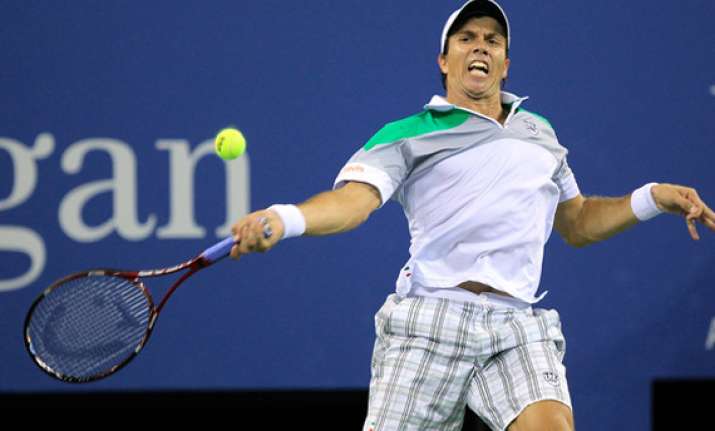 Houston, Apr 10:
Sixth-seeded Carlos Berlocq of Argentina overcame an injury to beat American James Blake 6-4, 2-6, 6-1 in a first-round match at the U.S. men's clay court championship Monday night.
Berlocq took early charge with a 5-1 lead in the first set and then had to hold on to win the opening set. Blake easily won the second set, when Berlocq had his injured left calf muscle treated.
Instead of fading, Berlocq was energized from the start of the final set. Blake held serve in the first game, but then Berlocq won six straight games.
Berlocq broke Blake in the final game at love, hitting a backhand return of service winner at the first match point.
American Sam Querrey, a 2010 finalist, beat Eric Prodon of France 6-1, 6-4 in another first-round match.
Former champion Tommy Haas withdrew with a right knee injury prior to a qualifying match.