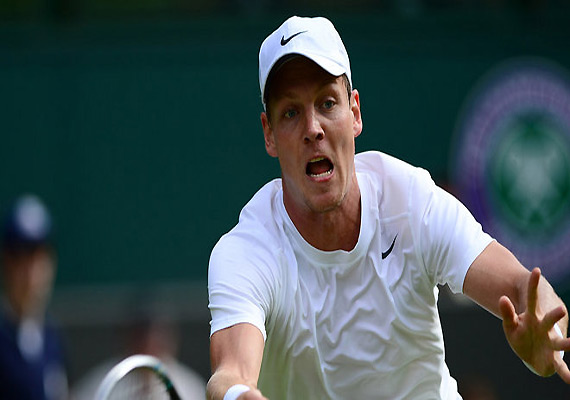 Prague< Sep 4: U.S. Open quarterfinalist Tomas Berdych will lead the Czech Republic in next week's Davis Cup semifinal against Argentina.
The No. 7-ranked Berdych beat Nicolas Almagro 7-6 (4), 6-4, 6-1 on Monday to make his first U.S. Open quarterfinal.
Berdych's traditional partner Radek Stepanek is also on the team and the two Czechs are likely to team up for the doubles.
Lukas Rosol, who upset Rafael Nadal in the second round of Wimbledon, and Ivo Minar are also in the Czech squad for the Sept. 14-16 series on an outdoor clay court at the Parque Roca in Buenos Aires.
In their last Davis Cup meeting, the Czechs beat Argentina 3-2 in 2009 in the quarters before reaching the final.
The Czechs won their only Davis Cup title as Czechoslovakia in 1980.