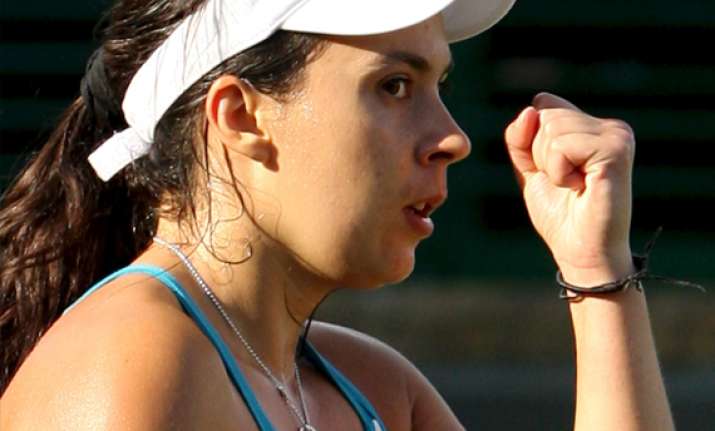 Osaka, Japan, Oct 16: Second-seeded Marion Bartoli of France cruised to a straight-sets victory over top-seeded Samantha Stosur of Australia to win the Japan Open on Sunday.

Bartoli defeated the U.S. Open champion 6-3, 6-1 in 1 hour, 14 minutes on the hard court at the Utsubo Tennis Center. The Frenchwoman broke Stosur twice in the opening set and held serve throughout the match on the way to her second WTA Tour victory of the season.

It was also the seventh WTA Tour title of Bartoli's career.

The final was Stosur's fourth of the season. She also lost in Rome and Toronto, before prevailing at Flushing Meadows last month.

The sixth-ranked Stosur and 11th-ranked Bartoli were forced to play two matches on Sunday after rain on Saturday pushed the semifinals back a day.