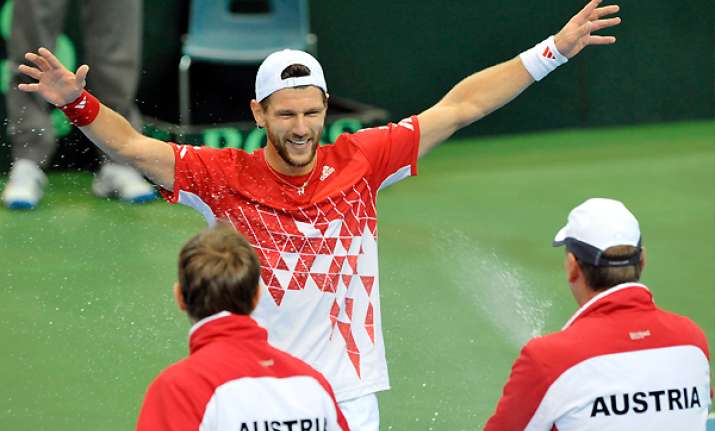 Wiener Neustadt, Austria, Feb 13: Jurgen Melzer eased past Alex Bogomolov Jr. of Russia 6-2, 6-4, 6-1 Sunday to help Austria reach the quarterfinals of the Davis Cup for the first time since 1995.

Melzer's victory gave Austria an insurmountable 3-1 lead and set up a quarterfinal tie against defending champion Spain in April.

Two-time champion Russia lost its opening tie for a second straight year.

On Friday, Melzer won Austria's first point against Igor Kunitsyn and Bogolomov, who made his Davis Cup debut, lost against Andreas Haider-Maurer. Russia won Saturday's doubles.

Haider-Maurer and Kunitsyn were scheduled to play the meaningless final singles match later Sunday.