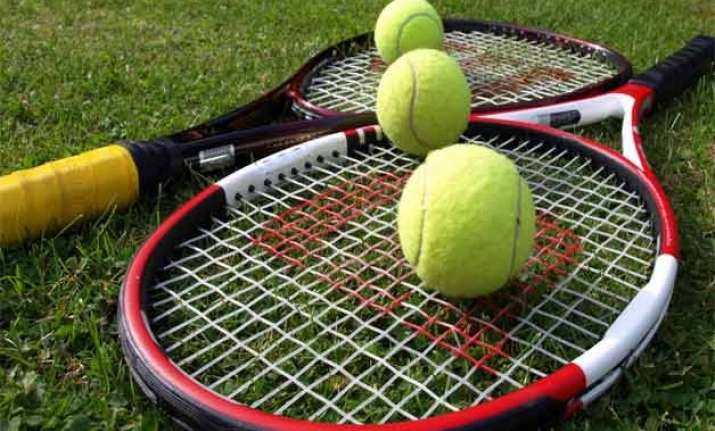 Mumbai:  Unseeded Kunal Anand of Delhi and third seed Haadin Bava of Kerala set up the singles title clash in the Khar Gymkhana All India Men's Open Tennis Tournament here today after contrasting semi-final wins.
While Anand rallied from a set down to a 5-7 6-0 6-3 upset win over sixth seed Vijay Kannan of Tamil Nadu, Bava dominated the battle of the baseliners against unseeded local lad Aryan Goveas for a 6-2 6-3 win in the semi-finals.
Anand, who won a double crown here four years ago, initiated a late charge after dropping a tight opening set and sealed the issue with crucial breaks in the decider.
In the second semi-final, Bava held his serve for a 2-1 lead in the opening set and then earned breaks in the fourth, sixth and eighth games to improve the advantage and win the set.
The 20-year-old sustained the pressure in the second set and went up 4-1 with breaks in the second and fourth games.
But Goveas, featuring in only his second men's tournament, raised hopes of a recovery when he broke back in the third and seventh games to reduce the lead to 3-4 until Bava broke right back in the eighth and held serve to end the qualifier's dream run.
Following the ouster of the top two seeded pairs in the quarter-finals, there were more upsets in doubles with third seeds Kunal Anand and Saurav Sukul and fourth seeds Vignesh Peranamallur and Anirudh Chandrashekhar crashing out in the semi-finals.
Results (Semi-finals): Kunal Anand (Del) bt 6-Vijay Kannan (TN) 5-7 6-0 6-3; 3-Haadin Bava (Ker) bt Aryan Goveas (Mah) 6-2 6-3.
Doubles (Semi-finals): Aryan Goveas/Rohan Samant bt 4-Vignesh Peranamallur/Anirudh Chandrashekhar 5-7, 7-6(5), 10-6; Jayesh Pungliya/Armaan Bhatia bt 3-Kunal Anand/Saurav Sukul 6-3 3-6 10-7.