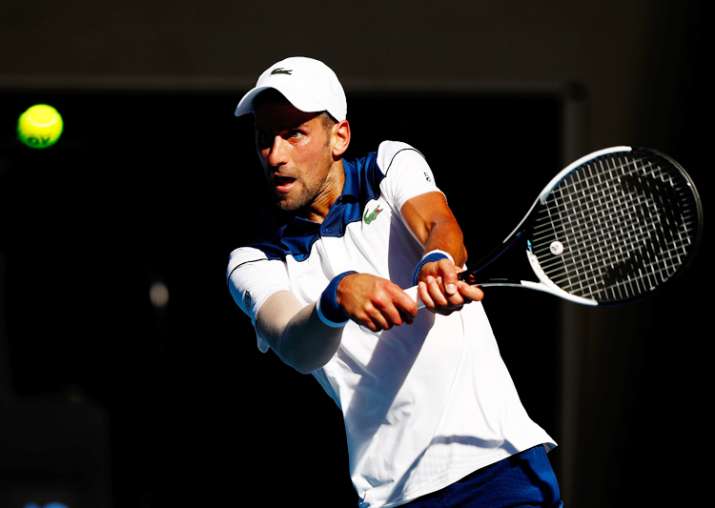 Six-time Australian Open champion Novak Djokovic overcame a poor start - dropping his first two service games - to continue his career-long domination of Gael Monfils.
Djokovic beat the Frenchman for the 15th consecutive time - 4-6, 6-3, 6-1, 6-3 in temperatures that reached 40 degrees Celsius (104 Fahrenheit).
Monfils needed to be checked by a tournament doctor on Rod Laver Arena in the second set when the torrid conditions left him appearing woozy at times.
Djokovic needed four match points in the final game which stretched over eight minutes.
The win was a relief for Djokovic, who says he's still not 100 percent after six months off the tour with an injured right elbow and who lost in a second-round shocker here last year.
Now seeded 14th, Djokovic needed four match points in an eight-minute last game before clinching the win.
"It was obvious we both suffered on the court today," Djokovic said. "Really tough conditions - brutal."